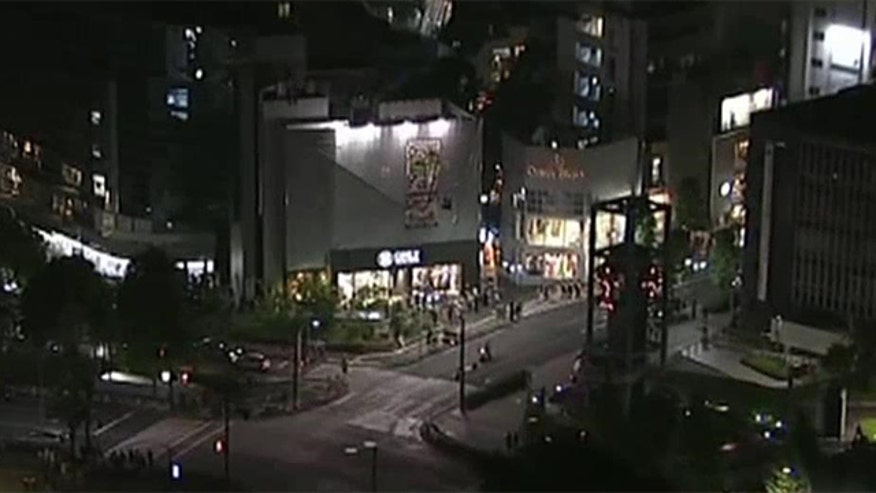 A powerful but extremely deep earthquake Saturday struck off Japan's Ogasawara islands, but officials say there is no danger of a tsunami.
Japan's Meteorological Agency says the offshore earthquake struck Saturday at 8:24 p.m. local time at a depth of 370 miles. The U.S. Geological Survey says the quake had a magnitude of 7.8 and a depth of 421 miles.
A resident in the area told Fox News that the earthquake felt "quite strong" but it did not appear to cause any major damage in the area.
Japanese public broadcaster NHK showed footage of buildings in central Tokyo shaking dramatically, although it noted no initial reports of any damage or injuries from the quake, the Wall Street Journal reported.
The meteorological agency did not issue a tsunami warning because the quake struck so far beneath the earth's surface.
The Ogasawara islands are about 620 miles south of Tokyo.
The Associated Press contributed to this report.