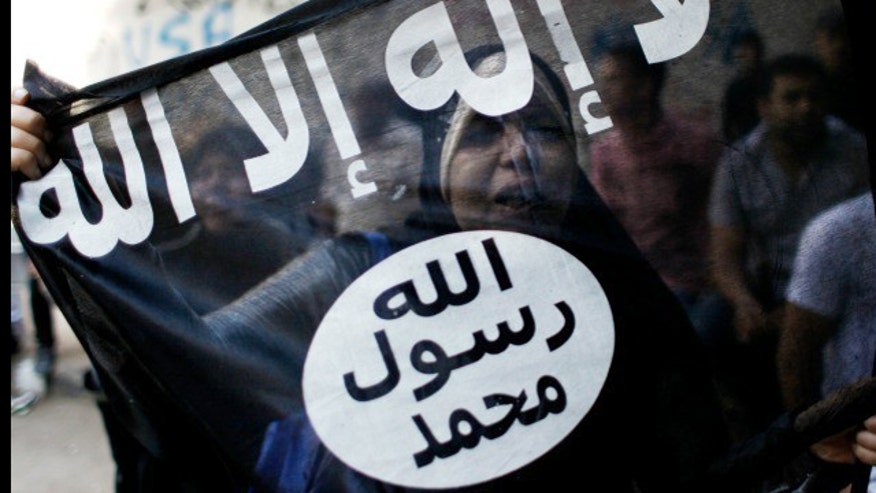 A Texas man who went to the Middle East to join ISIS and "die as a shaheed," but was lured back by his family, which falsely told him his mother was sick, was arrested Tuesday.
"I wana join ISIS can you help?"

- Message allegedly sent to terror recruiter by Asher Abid Khan
Asher Abid Khan, 20, of Spring, was charged with conspiring to provide material support to ISIS, after he and a friend he had known since the ninth grade made plans to travel to Syria to fight with the terrorist army, federal authorities said. Khan, who had recently been living in Australia, made it to Istanbul, where he and the friend made contacts with a person authorities described as a foreign terrorist fighter facilitator.
"I wana [sic] join ISIS can you help?" Khan allegedly wrote the facilitator. He also told someone else that "I wana die as a Shaheed [martyr]," authorities said.
Although his friend, identified in the federal criminal complaint as Abdullah Ali, is believed to have made it to Syria, Khan was tricked into flying to Texas by his family.
A federal criminal complaint said the FBI became aware of Khan and his plans in October 2014, after searching the other man's Facebook account. That account showed Ali, who is from Texas, in several pictures holding rifles, and it contained communications between the two dating back to January 2014, in which they discussed their plans to join ISIS, according to authorities.
Authorities said the man who helped the two link up with ISIS is a 24-year-old Turkish national referred to as Mohhamd, who maintains several Facebook accounts through which he recruits and directs foreign fighters. The Turkish recruiter told the pair he could help them once they reached Turkey, and advised them on getting a cheap, one-way ticket, buying an untraceable cellphone and told them to trim their beards so as not to arouse suspicion, according to the complaint.
On Feb. 24, 2014, Khan told Ali in a text message sent from London that he was on his way to Istanbul, where the two planned to meet, but said his family had told him his mother was in the hospital, according to the complaint. Khan flew the next day to Turkey, but then went home.
"Dude, you can't pull s--- like that," Ali replied. "I didn't come with all that much cash, I have no connections, I've got no clue."
Khan flew the next day to Turkey, but then went home, according to authorities. He then sent SRK an email, which he claimed to have sent to the recruiter, according to authorities.
"Came all the way to Istanbul and my family deceived me by saying my mom was in the ICU so I rushed back," Khan wrote. "My friend, however, is decided to carry on without me and is now in Antakya ..."
The two continued to email each other, while Khan was in Texas and Ali in Syria, according to the complaint. By August, Ali told Khan he had been trained and joined up with ISIS, according to Facebook conversations. Khan told him their mutual friends from a mosque in Texas missed him.
"[T]hey're all afraid to message you though cuz the think they might get arrested," Khan allegedly wrote.
An unidentified female who Khan spoke to about joining ISIS warned him not to go through with it, according to authorities. She told him his parents would not approve, and warned him he was "acting on impulse," according to the complaint. Although she threatened to tell Khan's parents, she later promised not to.
Details involving Khan's arrest were not clear, but he was taken into custody without incident, and expected to make his initial appearance before U.S. Magistrate Judge Frances Stacy of the Southern District of Texas on Tuesday.
If convicted, he faces up to 15 years in federal prison. A conviction also carries a possible $250,000 fine.