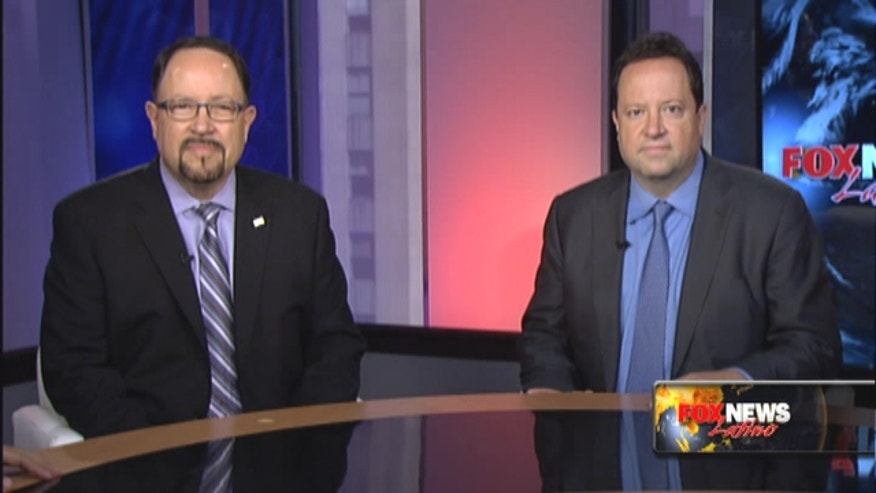 NEW YORK – Goya Foods is in the midst of its largest expansion in its history.
The company is already the largest Hispanic-owned food company in the country, and is now poised to continue to grow.
Goya opened its brand new headquarters last week – a $250 million facility – in Jersey City, New Jersey. The relocation to Jersey City from Secaucus promises to retain 500 jobs and add up to 250 more jobs, the CEO of the company, Bob Unanue, said in an interview with Fox News Latino.
"It's just a reflection on how, not only how we've grown, but the Hispanic community has grown in the United States as the No. 1 minority in this country and also the United States is the second largest Latino community in the world so we are very happy to be a part of that family," Unanue said.
It's been said by some experts that just 10 percent of family businesses survive through the third generation. Goya Foods has been around for 78 years and is now under the leadership of its third generation and mentoring the fourth generation who are already taking roles in the business.
"I believe it's a common goal of all of us wanting what's best for the company, the employees and the shareholders and keeping that excitement, passion and enthusiasm, treating each other with respect," said Peter Unanue, the executive vice president of Goya.
The company credits its authenticity and family atmosphere for its recent global expansion. The company now has 26 facilities throughout the United States, Puerto Rico, Dominican Republic and Spain. Last year, the company opened up new facilities in Texas, California and Georgia, a state that continues to see a burgeoning new Latino community.
"We have grown to over 2,200 different products that represent the diverse representation of the Hispanic community," Bob Unanue said. "We want to hit that market but we also want to hit the general market. But you have to be authentic. You have to know what you're doing. We go neighborhood by neighborhood we look at the changing demographic in every community."
Watch the rest of the one on one interview with the Unanue brothers above.
Bryan Llenas currently serves as a New York-based correspondent for Fox News Channel (FNC). Click here for more information on Bryan Llenas. Follow him on Twitter @BryanLlenas.