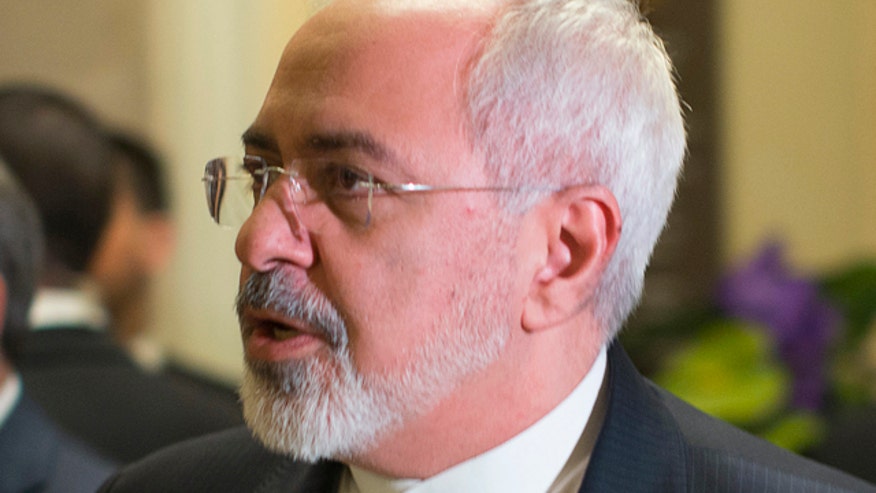 Stalled negotiations over Iran's nuclear program are lowering any chances six world powers and Tehran can come to an agreement before their March 31 deadline, experts tell FoxNews.com.
Both sides so far haven't been able to finalize details on several issues, including Iran's nuclear capacity and uranium enrichment. There is also debate over the timetable for lifting economic sanctions against Tehran.
"Iran is demanding that sanctions be lifted immediately upon any deal, understanding the P5 +1 (China, France, Germany, Russia, the United Kingdom, and the United States) is quite hesitant to allow such a thing … over the next few days and weeks, what we are going to see in the negotiations an effort to reach some sort of compromise," Tzvi Kahn, senior policy analyst with the Foreign Policy Initiative, told FoxNews.com.
"If the sanctions are lifted immediately that would be a great mistake … the Iranians sense that they have a pretty strong hand in trying to get these things lifted immediately," said James Robbins, senior fellow at the American Foreign Policy Council.
Critics are concerned the world powers won't put in place any strict monitoring process to make sure Iran is abiding by the deal.
"The Iranians don't want it to be intrusive … even under the nonproliferation treaty where Iran is already monitored, the United Nations has seen Iran doing things that already are very questionable … will the Iranians make this agreement, but 'you still can't look at everything we have' … if that is the case then we have no reason to trust them, "said Robbins.
"There is very little reason to trust Iran," said Kahn. "Iran has repeatedly accelerated its nuclear program during that time as negotiations were taking place … there is little reason to assume automatically that we can trust it in the future."
The chances for a deal in the short-term seem bleak.
"This is already the third time they have moved the timeline – I think they are going to move it another three months in part because the Iranians keep increasing their demands. I think in the end, the Iranians might be the ones who scuttle this agreement," said Robbins.
"If there is a deal, it would be a deal that would involve us moving far closer to their position on the issues than theirs move closer to ours," said Kahn.
Chris Snyder is a producer for Fox News based in New York. Follow him on twitter: @ChrisSnyderFox.