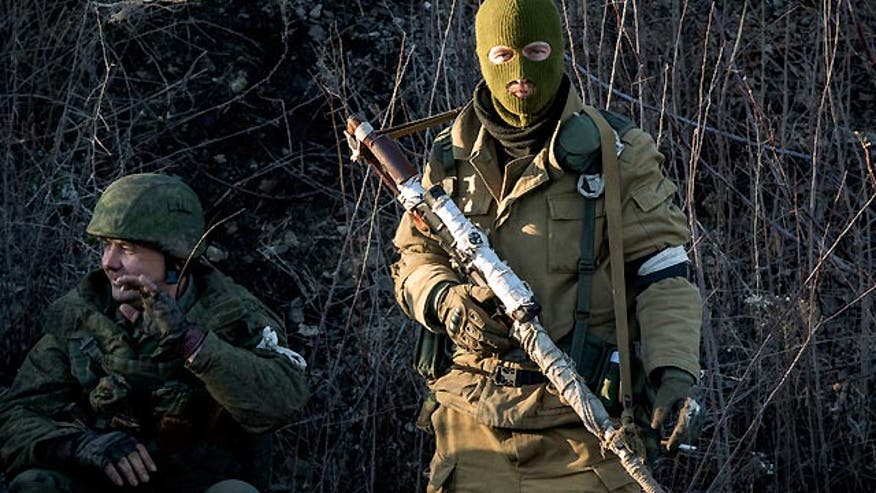 Russia is asking the UN Security Council to endorse the new cease-fire agreement on Ukraine and has called upon all parties involved to fully carry it.
UN diplomats said the council is expected to meet Sunday to vote on the surprise resolution, hours after the cease-fire is expected to go into effect.
The brief resolution expresses "grave concern at the tragic events" occurring in the region. It says a solution to the conflict is possible "exclusively" by peaceful means. The draft includes a reference to the "sovereignty and territorial integrity of Ukraine, which is something Western diplomats have insisted any UN resolution on the crisis to reaffirm.
This is not the first time Russia has offered a resolution to the ongoing battle in the embattled country. However, council members have been angry at Russia over its annexation of Crimea in the crisis' early stages. Russia's call for humanitarian aid in the region was denounced by the U.S.
The UN Security Council have loudly accused Russia of backing the separatists in Ukraine, but a veto threat from Russia blocked the council from taking action. Russia is a permanent member of the 15-seat council and can veto any resolution it does not like.
The latest peace agreement was reached Thursday, which was facilitated by leaders from Germany and France. Its terms include the formation of a division line between Ukraine forces and the pro-Russian rebels.
When asked Friday whether he thought this new deal would fall apart, Ukraine's ambassador to the United Nations, Yuriy Sergeyev, said, "We are not naive, you know."
A September cease-fire never took hold. Since April, more than 5,300 people have died in the fighting.
The Associated Press contributed to this report