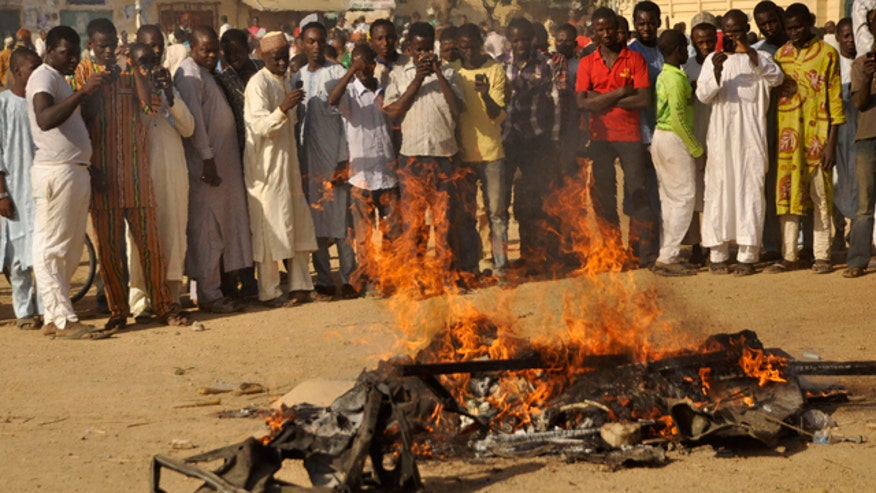 YOLA, Nigeria – Nigeria's President Goodluck Jonathan says troops have retaken a northeast town and several villages from Boko Haram. There was no way to immediately confirm the claim.
Adamawa state legislator Adamu Kamale had complained Wednesday that he had appealed in vain for troops to fight Islamic extremists rampaging since Jan. 23 through seven villages and Michika town.
Jonathan told an election rally Thursday that "Michika local government was recaptured by our gallant forces today." He pledged to liberate other Adamawa areas under the sway of Boko Haram, an Islamic extremist group.
The 5-year Islamic uprising has killed about 10,000 people in the last year and displaced 1 million people.