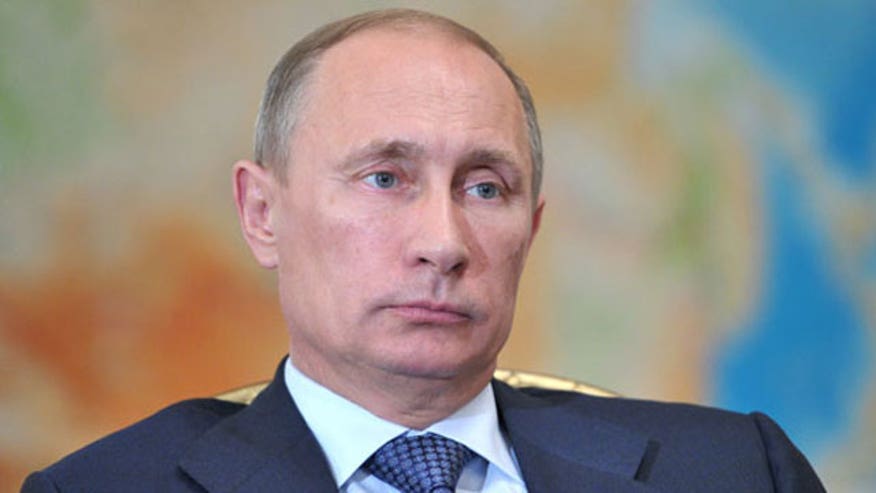 The stalemate in Ukraine and downturn in the Russian economy have experts debating the impact on President Vladimir Putin's grip on power.
Fox News National Security Analyst KT McFarland spoke to George Friedman, founder of the geopolitical intelligence firm Stratfor, about Russia's strategy toward the West.
Friedman, who just returned from a trip to Moscow, where he met with senior foreign policy and intelligence officials, says morale there is low. "They feel that they have been defeated in Ukraine, they feel the United States staged a coup d'état and imposed a government against the clearly elected president and that Russian intelligence clearly failed."
"Russia is in deep crisis … the president [Putin] is going to want to look decisive and he hasn't been ..."

- George Friedman
Russian officials believe the U.S. went too far in getting involved in Ukraine's internal affairs. Thus, this has put Moscow on the defense against Washington and its allies.
More than 5,000 people have been killed since the conflict in Ukraine began in April 2014. Ukrainian officials are certain Russia is backing rebels in the east to eventually carve out a land bridge to Crimea, which was annexed last year.
"What he [Putin] wants more than anything else in eastern Ukraine, which is primarily Russian be given the kind of autonomy, as they put it: 'like Quebec has, we are not asking them to leave Ukraine, but let it be an autonomous region' … if he doesn't get that much, he's going to be faced with the situation … where it is hard for him not to do something," said Friedman.
Beyond Ukraine, the Russian economy continues to suffer. The combination of Western sanctions and oil prices is expected to push Russia into a recession this year.

"Russia is in deep crisis … the president [Putin] is going to want to look decisive and he hasn't been, he's failed in most things he has done," he said. "He's had a lot of reversals, he needs to get some points on the board – if you can't get it diplomatically, I'm afraid he is going to get it militarily."
Friedman, author of "Flashpoints: The Emerging Crisis in Europe" says the region's security remains uncertain. "The probability not of American troops necessarily engaged, but of serious increases in fighting in Ukraine, are very real and it could spread to the Baltics and [Eastern Europe]."
Chris Snyder is a producer for Fox News based in New York. Follow him on twitter: @ChrisSnyderFox.