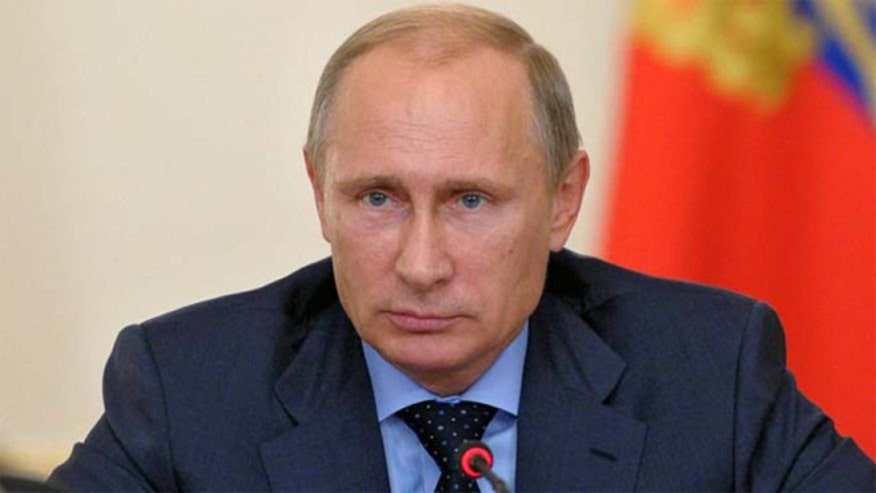 The continued decline in oil prices could impact how Russian President Vladimir Putin handles his country's domestic and foreign policy, according to a former top Reagan administration official.
Former national security adviser Robert McFarlane told Fox News National Security Analyst KT McFarland falling prices is a cause for concern in Moscow.
"Oil and gas revenues constitute more than 70 percent of the Russian budget and, consequently, it makes it more difficult when oil prices drop," said McFarlane, who serves as co-founder of the United States Energy Security Council.
Russia is currently the second largest oil exporter worldwide and holds the seventh largest oil reserves.
Lower prices also have an impact on the Russian economy. "It puts downward pressure on the currency and the Russian ruble is not in good shape … it puts a big squeeze on all expenditures, foreign and domestic," said McFarlane.
There is a growing debate whether a dip in the economy could impact Putin politically.
McFarlane doesn't see any major changes happening in the Kremlin. "It's difficult to imagine who has the courage to take him on … so that seems unlikely at this point."
Though, "oligarchs that have been hurt by the [Western] sanctions are not going to be pleased by this. His most loyal supporters up until now are going to begin to squeeze him [to] do something sensible … it's going to take a lot of high wire walking by him to get through this and continue on," he said.
Regional players, including Ukraine, are watching Moscow closely to see what financial impact this situation has on Moscow's military operations and spending.
"I think he [Putin] will rethink [policy] … it isn't that the game is over, it is just that it is a little bit more invisible, but it is going to continue because that too is a part of his strength," said McFarlane.
Chris Snyder is a producer for Fox News based in New York. Follow him on twitter: @ChrisSnyderFox.