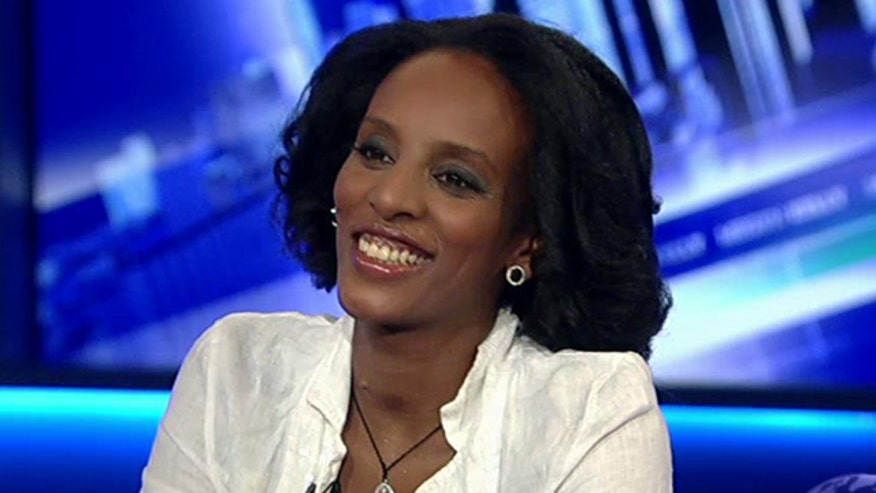 Meriam Ibrahim, the Sudanese woman sentenced to death for refusing to renounce Christianity, told Megyn Kelly Monday, "the situation was difficult but I was sure God would stand by my side."
Ibrahim, who arrived in New Hampshire Aug. 1 to begin a new life with her husband, son and daughter after her death sentence was overturned, said on "The Kelly File" that "there are many Meriams in Sudan and throughout the world. It's not just me."
Ibrahim says her mother was an Ethiopian Christian and her father a Muslim who abandoned the family when she was a child.
"I was never a Muslim," she told the Sudanese high court during her apostasy trial. "I was raised a Christian from the start."
Asked how difficult it was to stand by her faith, Ibrahim told Kelly, "I had my faith in God." She said that while in prison she was visited by imams from the Muslim Scholars Association who recited parts of the Koran to her.
"My faith was the only weapon that I had in these confrontations with imams and Muslim scholars because that's what I believe," she said.
"Faith means life. If you don't have faith, you're not alive."
Asked why she didn't just say what her captors wanted, Ibrahim replied, "if I did, that would mean I gave up."
While in prison, Ibrahim gave birth to a daughter. "I had to give birth with chains on my ankles," she said. "It was difficult."
Ibrahim's husband, Daniel Wani, is a Christian from South Sudan and a U.S. citizen since 2005.