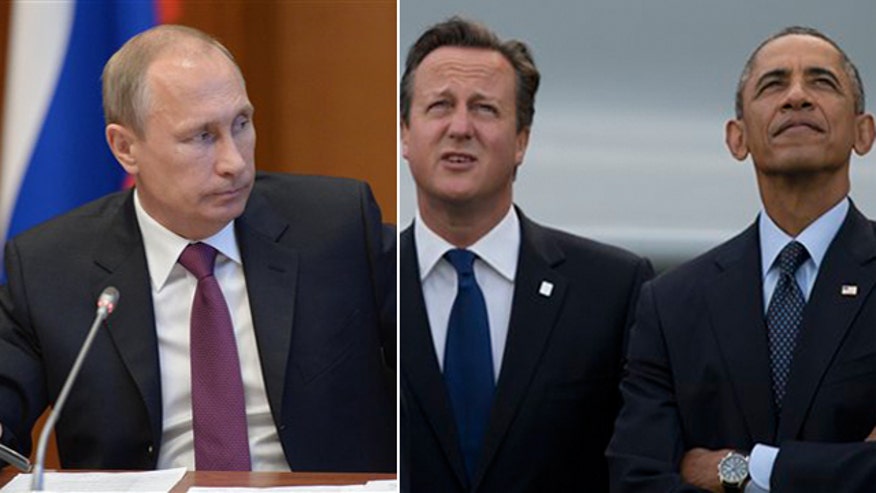 NATO leaders have responded to Russia's intervention in Ukraine by agreeing to establish a force of several thousand troops that can move to trouble spots across Europe at short notice.
The Wall Street Journal reports that NATO leaders presented the move as a one of a number of measures that would reinforce the alliance's commitment to Article 5 of its founding treaty, which says that an attack against one or more ally is considered attack against them all.
The force would be able to move quickly into Eastern and Central Europe in order to deter Russia from intervening in former Soviet-bloc countries that are now part of NATO.
"Here in Wales, we've left absolutely no doubt – we will defend every ally," President Obama said at the end of the two-day summit.
Other measures to bolster the eastern flank include more air patrols, continuing naval patrols, more frequent military exercises and a pledge to reverse recent declines in military spending, The Wall Street Journal reports.
Soldiers from NATO countries would rotate into the rapid-reaction force, which would use equipment, including ammunition, pre-positioned in Eastern Europe. The force should be able to deploy anywhere in the world in two to five days, officials said, although they made clear the main focus was Eastern Europe.
However, Russia's ambassador to NATO -- Alexander Grushko -- told Russian media that rotation of NATO forces in the region could be destabilizing.
"In terms of military consequences, regular rotation is even more destabilizing than permanent presence, as it makes it possible to put more personnel through the theater of operations," Grushko said.
Click for more from The Wall Street Journal.