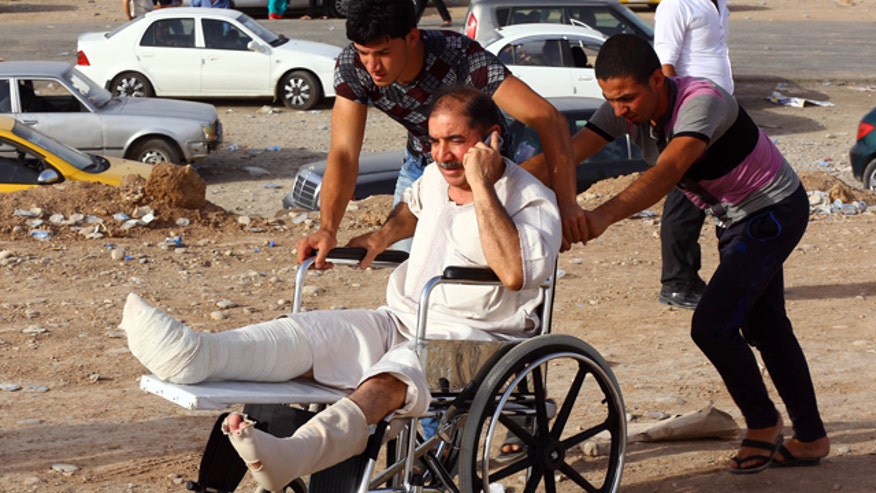 Al Qaeda-aligned militants taking control of several key Iraq cities this week has foreign policy analysts making the connection to the ongoing civil war in neighboring Syria.
J.D. Gordon told FoxNews.com the renewed violence is a result of toppling Saddam Hussein in 2003 and the Arab Spring over the past few years. Gordon served as a former spokesperson for the Defense Department.
"The Islamist radicals are being funded by the Saudis, Gulf States. This is an extension of what is happening in Syria," Gordon said. "This is a proxy war between Saudi Arabia … and the Iranians … so now it's spilled over into Iraq and there will be a lot more violence in the months, years to come."
Gordon says the latest round of violence in Iraq is caused by a rift between Shia-led regime and the Sunnis. Gordon says the Sunnis have "a lot of weapons" and are "highly motivated" after feeling shut out from government decisions.
"[Prime Minister] Nouri al-Maliki did not include the Sunnis in the power-sharing agreement like he should have, so there a lot of Sunnis who are upset," Gordon said.
This anger, critics say, has allowed Al Qaeda-inspired militants to gain followers and support.
Gordon says the withdrawal of troops by President Obama in 2011 lost Washington the ability to influence Baghdad.
"I don't think the American people want to get involved in Iraq but unfortunately if Al Qaeda is able to take control of the north half of the country … that's going to be very detrimental," Gordon said.
Watch the full interview with J.D. Gordon above.
Chris Snyder is a producer for Fox News based in New York. Follow him on twitter: @ChrisSnyderFox.