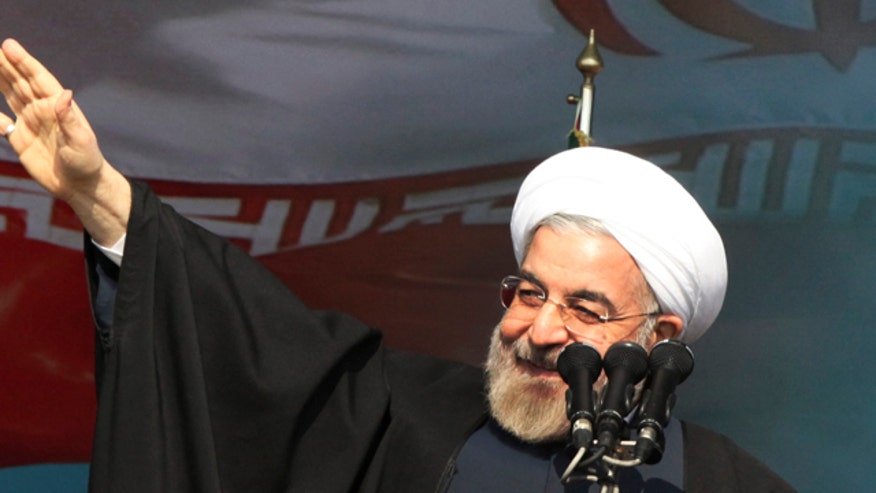 TEHRAN, Iran – Iranians are marking the anniversary of the 1979 Islamic revolution with the same old chants of "Down with the U.S." and "Death to Israel."
Hundreds of thousands of Iranians have gathered in Tehran for the 35th anniversary of the revolution that toppled the pro-U.S. Shah Mohammad Reza Pahlavi and brought Islamists to power.
State media reported similar rallies elsewhere in Iran on Tuesday.
The traditional anti-American rhetoric came despite a significant political shift in Tehran, with the election last year of President Hassan Rouhani who is pursuing a policy of outreach to the West.
Also, Tehran and world powers struck a landmark nuclear deal in November under which Iran would cap its controversial uranium enrichment program in return for the easing of some sanctions by the West.