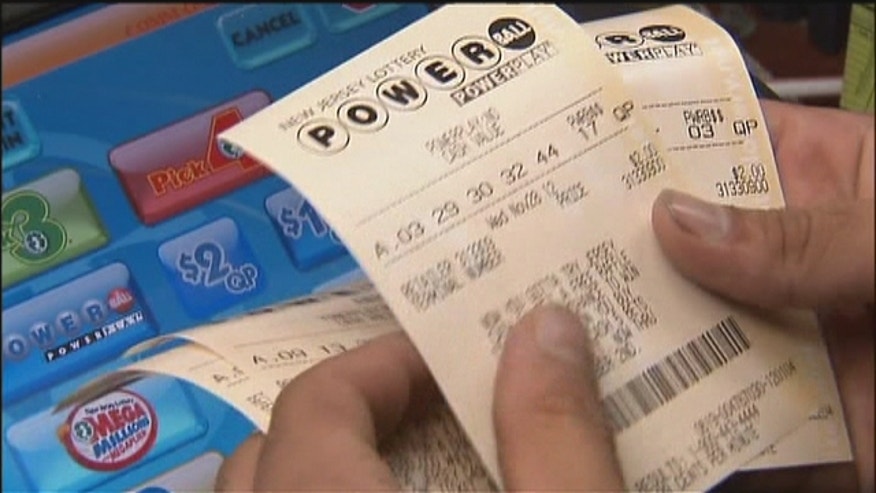 DES MOINES, Iowa – Today may be the day.
With Powerball jackpot drawing estimated at $425 million so far, many are paying a visit Wednesday to their closest convenience store, gas station or newsstand throughout the 43 states where the game is played.
And not only ticketholders want to win. Stores hope to get a boost from becoming known as the place that sold a winning ticket. In addition to the bonus money the lottery gives to stores that sell tickets that win big, the retailers receive media coverage that can last for days.
The jackpot for Wednesday's drawing would fetch a single winner a lump-sum payment after taxes of about $244.7 million. While not close to the record $590.5 million Powerball jackpot won by a Florida woman in May, Multi-State Lottery Association executive director Chuch Strutt said if no winning combination for the major jackpot is drawn Wednesday, "we would be in world record territory" going into Saturday's drawing.
The world's highest lottery jackpot was a $656 million Mega Millions jackpot sold in March 2012.
When word got out that a southeast Pennsylvania 7-Eleven sold a $1 million Powerball ticket on Saturday, customers hoping to experience some luck of their own flocked to the store.
"The manager said people were pouring into her store wanting to buy lottery tickets," 7-Eleven spokeswoman Margaret Chabris said, referring to the store in Langhorne, Pa. "They were of course really excited that one of their customers had won."
At a Casey's General Store in Bondurant, Iowa, everyone knows it's the place where a $202.1 million Powerball jackpot ticket was sold to a local woman in September. Asked what types of questions the store gets when the jackpots get huge, assistant manager Debra Fetters said: "Does lightning strike twice here?"
When a winning ticket for a $241 million Powerball jackpot was sold in June 2012 at a Hy-Vee grocery store in Cedar Rapids, the store also got into the spirit. It held up a banner about the winners — 20 Quaker Oats plant workers — and a fake Styrofoam check was posted for others to see.
"I do have customers that they do come here specifically when the numbers get higher," said store manager Jason Busswitz. "For some individuals, it does create a little more excitement around the Powerball machine."
Sometimes that involvement from the store helps ignite interest to return, said Adriana Binns, director of marketing and communication for the New Mexico Lottery.
"When you get those stores where they've actually seen someone win, they're very enthusiastic about it. They know about the game, they have regular customers. A lot of it really does come down to great retailers that support the lottery, understand that there are winners on both sides."
Linda Hamlin, also of the New Mexico Lottery, noted the story of "Millionaire Mary" Torres of Albuquerque. After she sold a $1 million winning Powerball ticket to an Albuquerque man in May 2011, she became known as a good luck charm. Her customers followed her to another store a few miles away.
"It's hard to explain," Hamlin said of people who think such buying strategy gives them an edge. "It's illogical because this whole nature of good luck and how random it is. You never know when and where good fortunate is going to strike."
Luck may be random, but there are more winning lottery tickets for smaller $1 million and $2 million prizes since a major overhaul of the Powerball game in January 2012. An increase in ticket prices from $1 to $2 was aimed at building jackpots faster and generating more money.
Those smaller prizes still carry a big punch for their winners, and some people are willing to try any strategy to win them.
"Humans tend to be superstitious about things," said Strutt of the Multi-State Lottery Association. "We all have our ways to ensure our best luck. But every ticket has the exact same chance of winning."
Based on reporting by The Associated Press.
Follow us on twitter.com/foxnewslatino
Like us at facebook.com/foxnewslatino