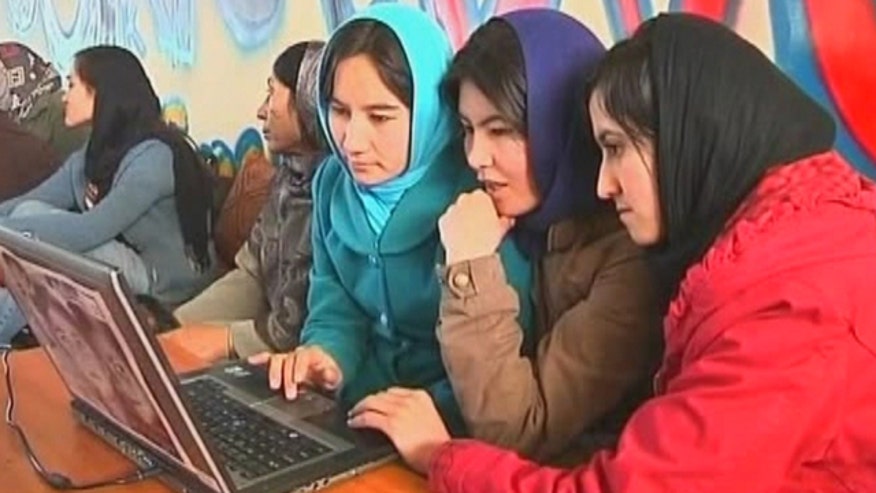 Attending the small private Kents Hill School in central Maine, 19-year old senior Nizam is a world away from his war torn homeland of Afghanistan.
"There are more problems in Afghanistan, but I think education is the base of change so if you have more educated people, more intellectual people, that's the only way that we can bring change and we can bring peace," Nizam said.
The teenager is among a select group of scholars attending schools abroad, gaining and giving cultural knowledge through the Afghan Scholars Initiative. Co-founder Qiam Amiry, who himself studied in America, is back in Kabul and says the goal of the non-profit effort is to create a new generation of leaders.
"What we need, what Afghanistan needs in the next decades to come, is its younger generation to step in and a younger generation with quality education, with global perspective to come in and take responsibility for their country," Amiry said.
So far fifteen scholars have been placed at high schools and colleges in India and the United States.
"They develop relationships with American students that come from different backgrounds," Amiry said. "That bone is essentially a human bone that will give Afghanistan a human face. That's something that the media has repeatedly failed to capture and we would like to do it through our scholars."
The head of school at Kents Hill, Jeremy LaCasse, said the presence of an Afghan scholar broadens the educational experience of fellow students.
"When our kids see a news brief about what happens in Afghanistan in a given day that's tangible and becomes more meaningful," LaCasse said. "Nizam, is your family ok? It helps our kids develop an empathy that I'm not sure is easy to generate in other ways and through other experiences."
Among the scholars are several young women including 23-year-old Meetra, a junior at Smith College in Massachusetts. She is the first of her siblings to attend college and study abroad. Her parents stand behind her, but other family members do not.
"Because of the culture and norms my relatives are not supportive because if you're going abroad, a single girl, alone... it's definitely going to affect her personality, her thoughts and they don't want any changes, they don't want to see any change in me," said Meetra who acknowledges the experience in America is changing her.
Meetra said she's gaining confidence and leadership skills that she hopes to pass on to other women when she returns home.
"It's a long term plan for me to go back to Afghanistan and help women in particular and one thing I feel that would help them the most is through education. I want to bring this set of skills and system that I'm used to in the United States to Afghan women," Meetra said. "I'm very hopeful and I'm positive about it that one day Afghanistan will develop and women will have more voice in Afghanistan."
It's Amiry's hope that the ASI program will continue to grow, enabling and inspiring young men and women for years to come to return home and shape the future of a nation in transition.
For more information on the Afghan Scholars Initiative visit www.afghanscholars.org.
Molly Line joined Fox News Channel as a Boston-based correspondent in January 2006.