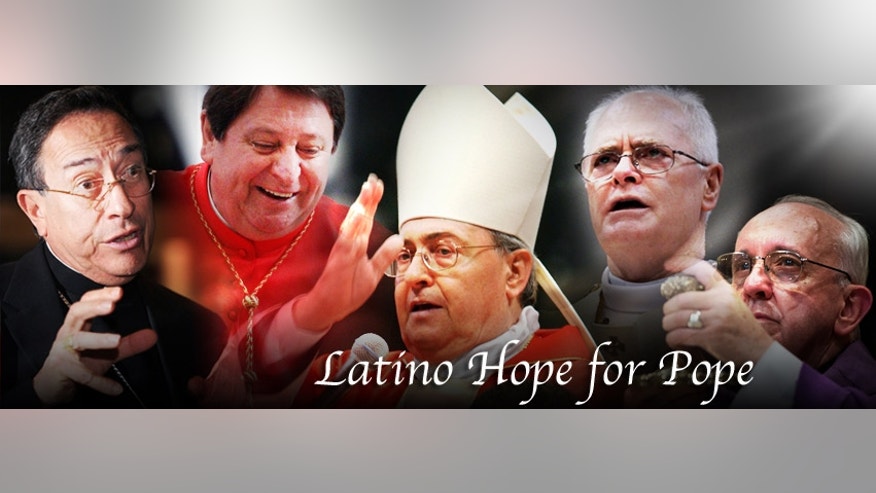 ROME, Italy – When the first non-Italian pope in 455 years was introduced in 1978, the mostly Italian crowd looked up at him from St. Peter's Square, stunned.
But when Polish Cardinal Karol Józef Wojtyla, forever immortalized as Pope John Paul II, broke tradition by addressing a skeptical crowd in Italian, not Latin, he immediately endeared himself to the Italians.
"I don't know if I can make myself clear in your -- our -- Italian language. If I make a mistake, you will correct me," he said from the balcony.
That moment, Vatican experts say, opened the traditional Roman Catholic Church to a new age of universality. Decades later, under Pope John Paul II's leadership, the Catholic Church saw remarkable growth in Africa and Latin America.
Pope John Paul II, who died in 2005, was followed by a German pope, Pope Benedict XVI. In the coming days -- perhaps weeks, though unlikely -- the church could either return to its roots by selecting an Italian, or it could give more than one billion followers around the world their first pope from Latin America.
It has been 1,272 years since a non-European pope led the Catholic Church, when Gregory III, from Syria, served until 741, according to Vatican records.
"I think the nationality of the pope is less important to the Italian people, then it once was," thanks to John Paul II and Benedict XVI, said Fabio Benincasa, an Italian studies professor in Rome who previously taught at Duquesne University in Pittsburgh, Pa.
Has The Time Come?
This time around, the frustration with the Italian-run Roman Curia, or Vatican government, combined with the church's string of sexual abuse scandals, as well as even frustration with Italy's own politicians, has fueled speculation that the church will look to an outsider to clean up and reform it.
As the number of Catholics decline and secularism rises in Europe, some have begun pointing toward Latin America as a viable alternative for the next pope, a region where a large chunk of the world's Catholics -- 41 percent -- currently live.
Not only is Latin America seen as the future of the Catholic church, it is also perceived as a Catholic bedrock that needs support to counter the tremendous growth of Protestantism. The threat is particularly strong in Brazil, where Catholicism fell from 92 percent of that country's religious population in 1970 to roughly 68 percent today, according to an FGV report.
"We've lost more Catholics to Protestants in the last generation than we lost during the reformation in Europe," Thomas Reese, a Jesuit priest and editor of the influential Catholic magazine, America, told Fox News Latino. "This is huge. Frankly, if we could find a Latin American cardinal who knew how to deal with this, we'd gladly elect them pope. "
The Rev. Robert Pelton, the director of Latin American/North American Church Concerns at the University of Notre Dame, said a Latino Pope could go a long way in helping Catholicism in the U.S.
"A Latino pope would help the cause for us," Pelton said. "I think we've become too secular."
Some, however, are coalescing behind an Italian pope that is familiar with Vatican bureaucracy – and one that would signal a return to Catholic tradition.
The Candidates
The three best Latin American candidates for pope, Vatican insiders and experts say, are Brazil's Odilo Scherer, Honduras' Oscar Rodriguez and Argentina's Leonardo Sandri.
Scherer, 63, is the youngest Latino candidate and the most likely of the top three Latin American candidates to be named pope. He is the Archbishop of São Paolo in the world's most populous Catholic country – Brazil has about 145 million Catholics. He holds a position in the powerful Roman Curia and is perceived as someone who can change the Vatican bureaucracy from the inside.
Rodriguez, 70, is considered the strongest advocate for social justice and the fight against poverty. He is known for his sense of humor, which can go far for those who believe the church is in need of charismatic pastor, similar to Pope John Paul II.
Sandri, 69, is widely known for his diplomatic experience. He is known as the voice of the Pope – he spoke for John Paul II many times while the pope was battling with Parkinson's disease, and later announced his death. Sandri has worked in the embassies of the Holy See in Venezuela, Mexico, and the United States, and was substitute to the Secretary of State, the third highest position in the Vatican.
He is seen as someone who can bring strong diplomatic and administrative skills that are needed to help move the church forward.
The Vote
The next pope must receive two-thirds of the vote, or 77 of the 115 ballots in the conclave. There are 19 Latin American cardinals with a vote, but experts do not expect them to vote in blocs.
Cardinal Scherer and Mexico's Cardinal Norberto Rivera have all said a cardinal's region shouldn't be taken into consideration.
"The cardinals do not vote by bloc," the Rev. Michael Collins, a well-known expert and author, told Fox News Latino.
Collins expects the conclave to last until Thursday. He said cardinals have narrowed the list to about six to eight candidates.
"The option of retiring (thanks to Pope Benedict XVI) makes the position much more appealing," Collins said. "Because really, nobody in their right minds would want to take on the burden of the office."
Bryan Llenas currently serves as a New York-based correspondent for Fox News Channel (FNC). Click here for more information on Bryan Llenas. Follow him on Twitter @BryanLlenas.