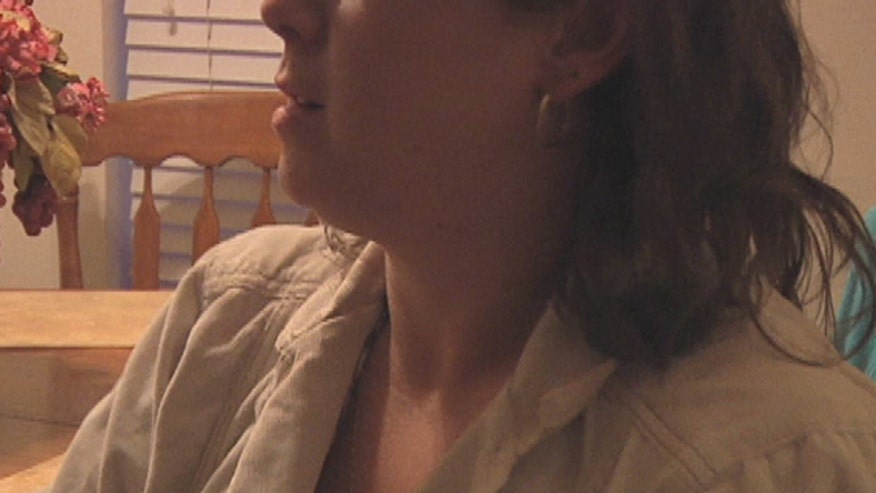 At the center of an immigration debate that has consumed and polarized Washington, are thousands of families dealing with the emotional and financial havoc after a member of the family is deported.
According to Immigration and Customs Enforcement, more than 200,000 undocumented immigrants deported between 2010 and early fall 2012 claim to have children who are U.S. Citizens.
An El Paso woman, who only agreed to an interview with Fox News Latino on the condition of anonymity, said her husband was deported across the border to Ciudad Juarez, Mexico, over a year ago.
"It's tearing the family apart," the woman said.
Her husband, whose identity was also not revealed, is a Mexican national who lived illegally the U.S. since he was two months old. His wife said it was not until later in life he figured out he was not a U.S. citizen. They share two children, both of them under the age of 5.
The woman said the couple's separation has taken a deep emotional toll on the entire family.
The situation also has had an economical impact.
"It's been really hard for us because I am the only one that's able to provide for the entire family, even for him," she said.
She said they have been married for over a year and a half, and though she is a U.S. citizen they have not applied for him to obtain residency through marriage because the process is so onerous – and because there is no guarantee the marriage visa will be approved.
Immigration advocates have said that when a parent is taken from their children and sent back to their country of origin, the separation is detrimental on the family.
"It has a profound impact on these children," said Catherine Hudak, executive director of Las Americas Immigrant Advocacy Center in El Paso, Texas.
Hudak believes that parents with American children should be given rights to stay in the U.S.
"I think in order to keep families together in a peaceful frame of mind they should be given some kind of a permanent residency, whether that's a green card, or a work visa."
However, Dan Stein, president of the Federation of American Immigration Reform, the country's leading anti-illegal-immigration lobby group, argued otherwise.
"That actually rewards lawbreaking and creates incentives," he said. "We don't want illegal immigrants coming here, having children and then using the children to try and claim a right to stay in the country."
Stein said that this would become a loophole for undocumented immigrants. It would allow them to skip in front of the line — unfair to millions of others who have been lawfully waiting for their turn for a long time, typically years.
Stein said families should stick together, but not in the U.S.
"The parent always has the option of remaining united with the family back in the home country together and that's what we would support — reunification of the family in the home country."
But many parents come from dangerous countries and their children's safety may be put in jeopardy if they were to return, Hudak countered.
"There are a number of children here who (are) English speakers, who do not even speak the language of their parents' country of origin," she said.
An ICE spokeswoman said of the 200,000 deported undocumented immigrants who claim to U.S. citizen children, a majority of them have criminal histories or repeated immigration violations.
The woman who wanted to be unidentified said that when her husband was a teenager, he was arrested for involvement in a home robbery.
She said he stopped showing up to his probation meetings out of fear of being deported. Years later, he was pulled over for a traffic violation and there was a warrant for his arrest on the robbery charge. That led to his deportation.
She said she would not consider moving the rest of the family to Ciudad Juarez. Instead, she and the children make trips frequently to the dangerous border city to visit him.
Now, she's trying to work with ICE to grant her husband a special visa given to foreign crime victims who cooperate with authorities to resolve crimes.
She said that when her husband was a child, he was a victim of sexual exploitation involving two U.S. Marines. Based on that, she said, he should qualify for a victim's visa and be allowed to return to El Paso.
Fox News Latino contacted regarding the visa petition, ICE declined to comment.
The agency did offer a written statement regarding its general stance on the welfare of children of deported parents: "ICE works with individuals in removal proceedings to ensure they have ample opportunity to make important decisions regarding the care and custody of their children."
Patrick Manning is part of the Junior Reporter program at Fox News. Get more information on the program here.