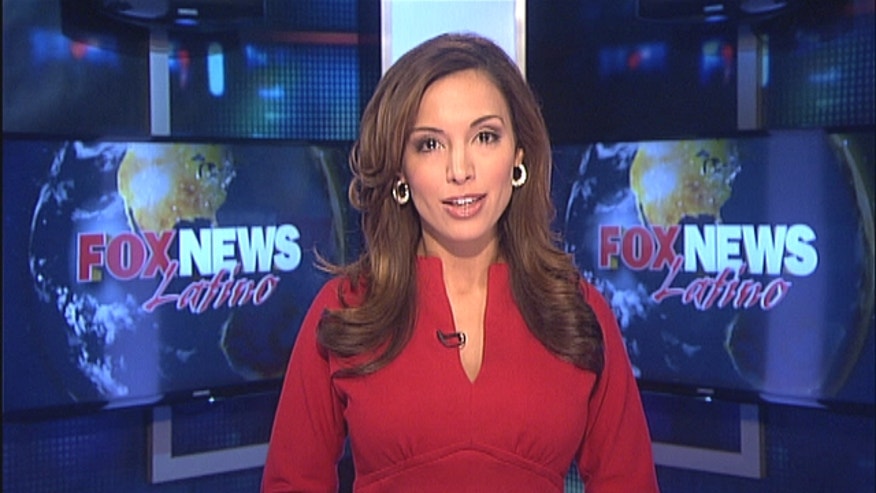 SAN ANTONIO – A federal judge has ruled that a Texas school has the right to force a student to wear an ID badge, something she was refusing saying the embedded tracking device is sacrilegious to her Christian faith.
The Tuesday ruling gave the school the right to expel or transfer 15-year-old Andrea Hernandez from the district. It said that if the girl is to stay at the school, she would be required to wear the badge. Otherwise, she would have to transfer to a new school.
The parents of Hernandez had requested a preliminary injunction that would have prevented the school district from transferring their daughter from her San Antonio high school while the lawsuit on whether she should be forced to wear the tracking badge went through federal court.
Last fall, the Northside Independent School District began experimenting with "locator" chips in student ID badges on two campuses, allowing administrators to track the whereabouts of 4,200 students with GPS-like precision.
Administrators say the chips make students safer and will help boost attendance records that are used to calculate badly needed state funding.
Hernandez's suit against Northside –the fourth-largest school district in Texas– argues that the ID rule violates her religious beliefs. Her family says the badge is satanic and a "mark of the beast" that goes against their religion.
But U.S. District Judge Orlando Garcia denied a request to stop her from being transferred, saying the badge requirement "has an incidental effect, if any, on (Hernandez's) religious beliefs."
Garcia also wrote in his 25-page ruling that because Hernandez has worn a previous ID badge for several years, her refusal to wear the new badge "is clearly a secular choice, rather than a religious concern."
We should not be teaching our children to accept such an intrusive surveillance technology.

- Jay Stanley, ACLU senior policy analyst
Garcia said that if Hernandez does not accept the school district's accommodation of wearing a badge without the tracking chip, the district can transfer her to another campus.
In a statement, the district said Hernandez, a sophomore, and her family have until Jan. 22, the start of the second semester, to decide if Hernandez will accept the compromise and thus be allowed to stay at the magnet school she is attending or be transferred to her home campus.
"Today's court ruling affirms (the district's) position that we did make reasonable accommodation to the student by offering to remove the RFID chip from the student's smart ID badge," according to the school district's statement.
John Whitehead, president of The Rutherford Institute, a Virginia-based civil rights group that is representing Hernandez and her family in court, said his organization plans to appeal the judge's ruling.
Whitehead said he expects Hernandez and her family will not accept the school district's compromise of wearing a badge without the tracking chip.
Whitehead believes the judge was incorrect in saying that Hernandez's refusal to wear the badge is not grounded in her religious beliefs and that prior Supreme Court rulings have indicated that government officials can't be arbiters of religious beliefs.
"To them this is a very strong religious moral issue. ... I believe their religious beliefs are protected because they are sincere," he said.
The American Civil Liberties Union is another organization opposing the district's decision.
"How often do you see an issue where the ACLU and Christian fundamentalists come together? It's unusual," said Chris Steinbach, the chief of staff for a Republican state lawmaker who has filed a bill to outlaw the technology in Texas schools.
ACLU senior policy analyst Jay Stanley told Reuters, "We don't want to see this kind of intrusive surveillance infrastructure gain inroads into our culture."
"We should not be teaching our children to accept such an intrusive surveillance technology."
With reporting by The Associated Press.
Follow us on twitter.com/foxnewslatino
Like us at facebook.com/foxnewslatino