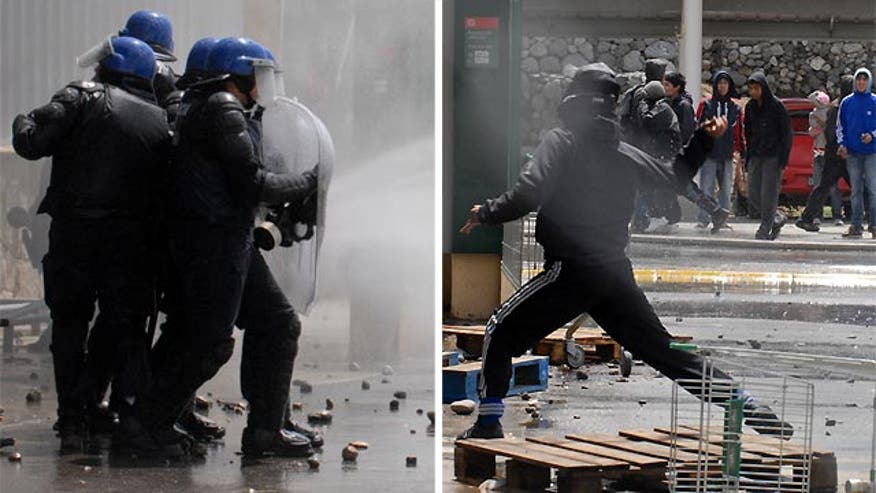 BUENOS AIRES, Argentina – Two people were killed in Argentina as looters ransacked supermarkets in Santa Fe province.
Santa Fe Security Minister Raul Lamberto says they were killed by a sharp object and gunfire after attacks early Friday on about 20 supermarkets in the cities of Rosario and Villa Gobernador Galvez.
About 25 people were injured during the looting about 190 miles northeast of Buenos Aires.
The looting follow a wave of attacks that began Thursday in the Patagonian ski resort of Bariloche and spread to other cities.
The government has deployed hundreds of military police to Bariloche.
The looting evokes memories of Argentina's worst economic crisis a decade ago, when President Fernando de la Rua resigned after days of rioting and looting that left dozens dead and scores of protesters injured throughout the country.