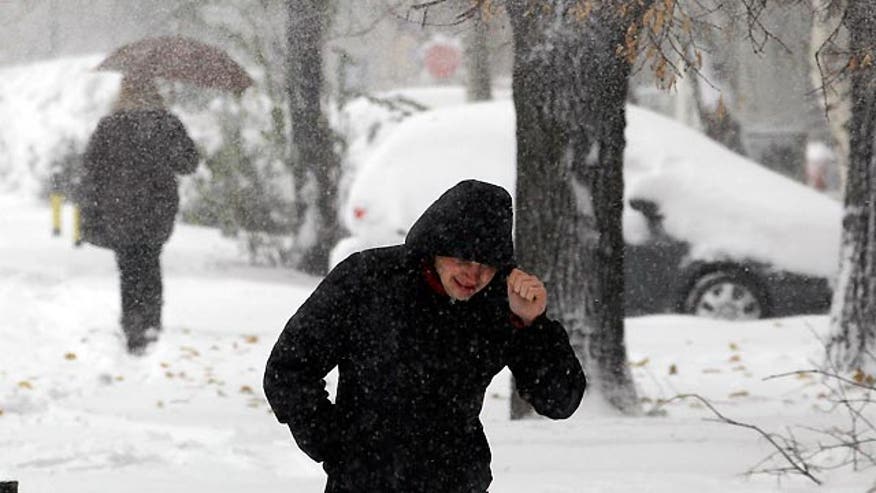 BELGRADE, Serbia – Freezing temperatures and heavy snowfall have killed at least 5 people and caused travel chaos across the Balkans.
Officials said Sunday that four people have died in Croatia and one in Serbia as a result of blizzards in the region of southwestern Europe over the weekend, closing airports and roads, and blocking public transportation in big cities.
People traveling in vehicles waited for four hours on the main Serbian highway leading from Belgrade to the Hungarian border before rescue teams freed them from 50 centimeters (20 inches) of snow that had fallen in a few hours.
The airport in Zagreb, Croatia, was closed for several hours on Saturday, and several of the nation's roads were closed because of high winds and heavy snow.
Blizzards also hit Slovenia and Bosnia.