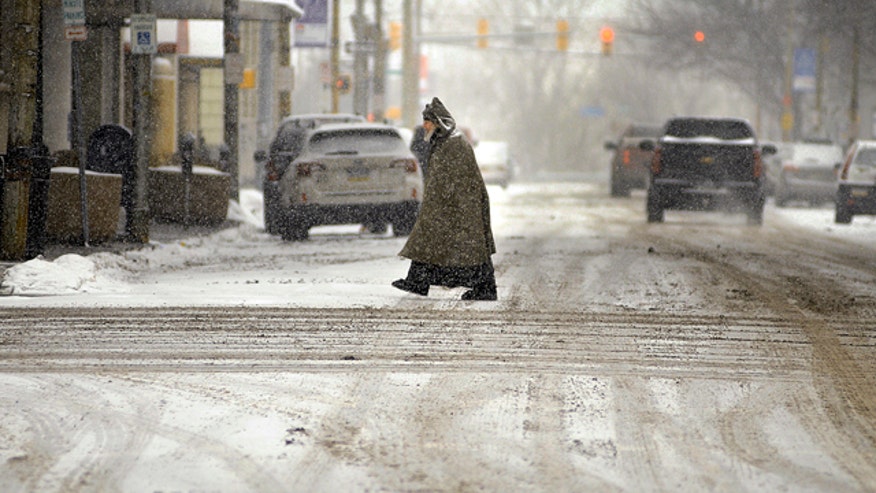 In meteorological March Madness, winter is scoring an upset.
Forecasters say a storm will dump up to five inches of snow on the flake-frazzled northeastern U.S. on Friday — just in time for the first day of spring.
Meteorologist Ryan Maue, of Weather Bell Analytics, says a swath from Philadelphia to Connecticut will see enough snow to force the plows back onto the roads and the snow blowers back in the driveways.
Even Boston, which has seen a record 108.6 inches of snow, could get an inch or 2 more.
"It's more of a nuisance at this point, especially after this winter," Maue said.
Cold air from another arctic blast is chilling moisture along the Virginia coast. That system will move north and east Friday, dropping a potential 3 to 5 inches northwest of Philadelphia and outside New York City.
Some areas will also see rain.
Millions of people in the storm's path have endured epic snowfalls and below-zero temperatures.
Spring might take a while to fully win out, Maue said. Temperatures will remain unseasonable cool into next week and another system with snow potential is headed for the Midwest, he said.