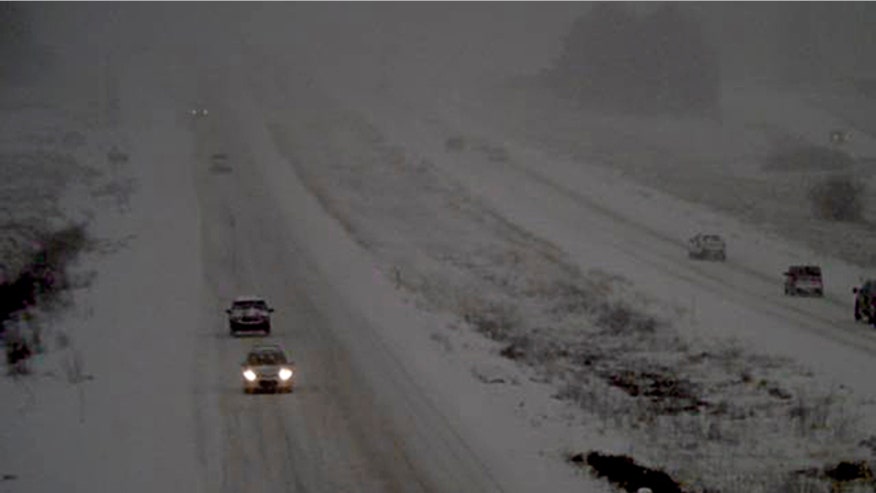 A blustery winter storm has dumped snow across the West, killing at least five people and forcing residents in some usually sun-soaked cities to bundle up for a frosty New Year's.
Strong gusts toppled trees in Northern California, killing two people in the town of Paradise on Tuesday. Another person was killed by a tree early Wednesday in Redding.
Two other people died and a third was missing after storm winds broke boats loose from moorings at Santa Catalina Island off the Southern California coast late Tuesday night. The National Weather Service said winds up to 40 miles an hour hit the harbor.
Los Angeles County Fire Chief Daryl Osby said one of the dead is a harbor patrol officer and the other is an unidentified citizen.
More than 180 motorists were rescued after they were stranded by the snow on mountain highways northeast of Los Angeles.
Revelers planning to celebrate in Las Vegas or by watching the Rose Parade in Pasadena, Calif., were bracing for near freezing temperatures.
California citrus growers appeared to pull through the storm unscathed. Potentially damaging cold failed to materialize overnight in most areas, with only a few spots requiring some form of frost protection, said Joel Nelsen, president of California Citrus Mutual.
Seventy-five percent of this year's crop was still on trees and yet to be harvested, he said.
The National Weather Service said the storm was moving across California into the Mojave Desert and Las Vegas, dropping snow on parts of northern Arizona and Utah along the way.
Ice and snow also made roads and highways treacherous in New Mexico and along the panhandles of Texas and Oklahoma.