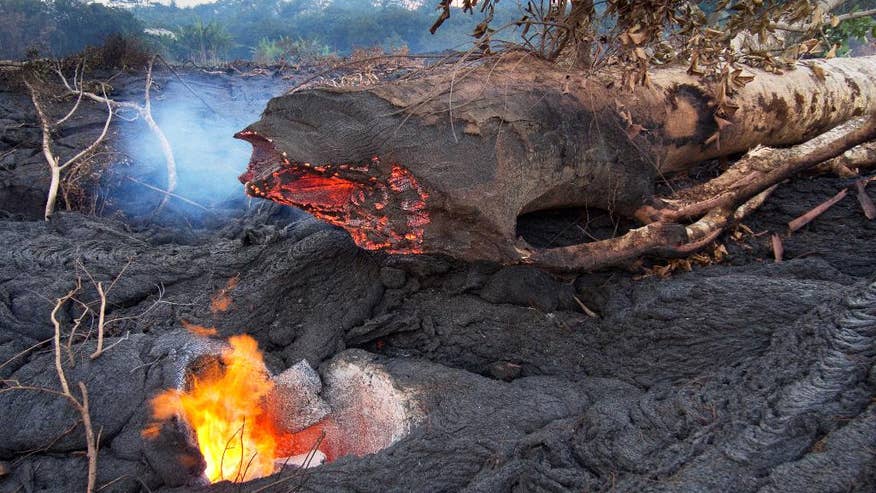 PAHOA, Hawaii – A small stream of lava is getting close to hitting the first house in a rural town on Hawaii's Big Island that has been watching the flow for months.
Hawaii County Civil Defense officials say the breakout flow was about 5 yards from the home's garage Monday morning in Pahoa. Officials are bracing for the lava to burn the house, whose occupants have already left.
Meanwhile, the front of the flow hasn't crept any closer to Pahoa Village Road, which goes through downtown. It has remained about 480 feet away for more than a week.
The leading edge has stalled, but lava is breaking away at several spots upslope.
One lobe was about 22 yards from a now-closed refuse transfer station.
The molten rock has been creeping slowly toward the town, and many residents have evacuated.