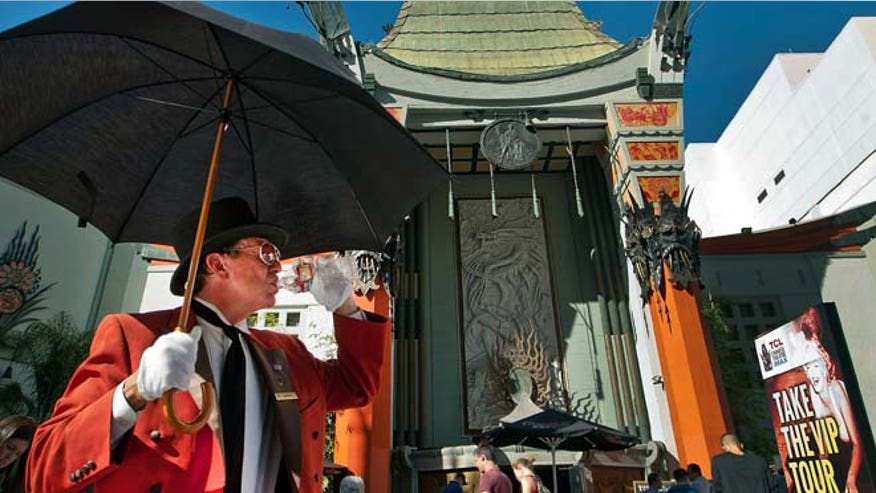 An autumn heat wave that is roasting California is expected to reach its peak on Saturday, raising concerns about wildfires and power outages.
As high temperatures were ranging from the low 100s in Southern California to the 90s in the normally more temperate San Francisco Bay Area on Friday, National Weather Service forecasters warned that some high-temperature records could fall Saturday.
They said LA's Woodland Hills neighborhood could surpass 108 degrees.
A high-pressure system extending over the western part of the country, along with Santa Ana winds that blow across deserts and down mountain canyons before arriving in Southern California, are generating the sweltering conditions.
By mid-afternoon Friday, it was 99 degrees in Long Beach, the same as the temperature in Death Valley, California, which calls itself the hottest place on the planet.
The hot temperatures, dry and windy conditions are triggering warnings of high fire danger across the state.
The U.S. Forest Service has implemented 24-hour firefighter staffing. The Los Angeles County Fire Department has beefed up many of its firefighting crews from three to four people and stationed extra equipment in strategic locations.
"We've got wind, heat, the perfect combination, everything in alignment for a potential brushfire," fire Capt. Rich Moody said Friday as he and his crew patrolled a Southern California hillside.
Meanwhile, the Los Angeles Department of Water and Power is urging people to set thermostats at 78 degrees.