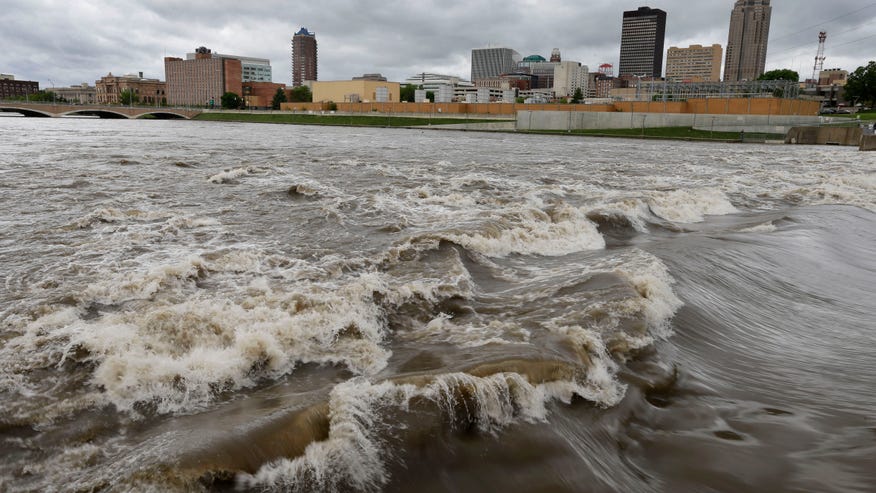 ST. LOUIS – With pouring rain pelting much of the Midwest, rivers are flooding again — leaving beleaguered residents and local officials waiting to see how bad it may get.
Parts of Iowa, Missouri and Illinois are expected to get up to 4 inches of rain through Saturday morning. The Mississippi and Missouri rivers were already flooding Thursday, as were many smaller waterways.
The rain caused flash-flooding in Iowa, forcing water rescues and home evacuations. And in parts of Missouri and Illinois that haven't yet dried out from April flooding, residents are preparing to sandbag in anticipation of a new round of high waters.
National Weather Service hydrologist Mark Fuchs says some towns along both rivers may even see river readings 10 feet above flood stage.