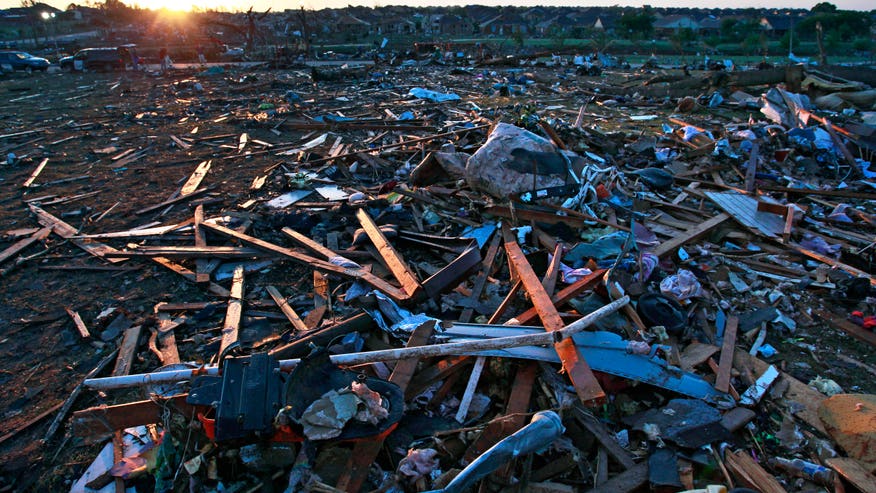 MOORE, Okla. – An Oklahoma emergency management official says authorities still are working to find six adults who haven't been accounted for since the devastating tornado that tore through the Oklahoma City area earlier this week.
Oklahoma Department of Emergency Management Director Albert Ashwood said it wasn't known Wednesday whether those people had just "walked off" their properties or could still be found in the rubble.
Officials say the tornado that hit the Oklahoma City suburb of Moore on Monday killed 24 people, including 10 children.