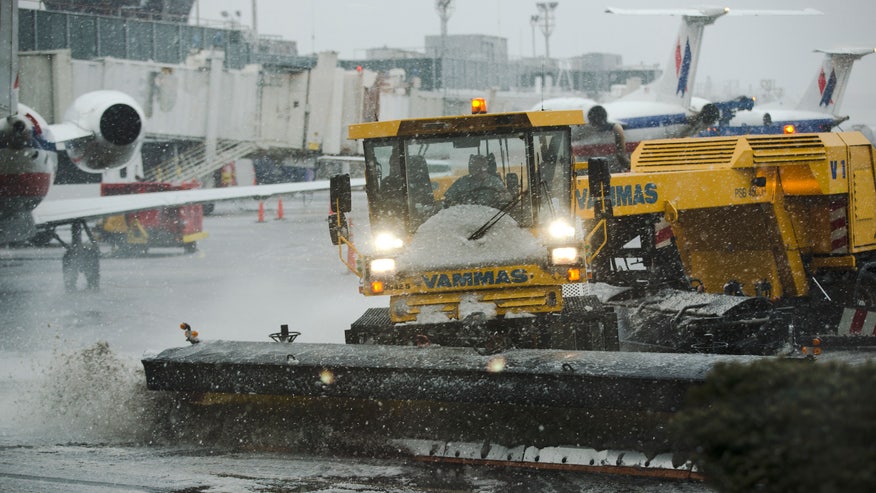 NEW YORK – Airports in New York and Boston were ramping up service as they attempted to return to normal operations following a massive snowstorm that crippled parts of the East Coast and led to thousands of flight delays and cancelations.
Boston's Logan Airport was the last to open at 11 p.m. on Saturday.
Airlines say they expect to operate close-to-normal schedules on Sunday.
Even so, flight-tracking website FlightAware says 321 flights were canceled as of early Sunday afternoon.
Delta says as of Sunday morning flighs were back to normal. It canceled about 1,200 flights due to the storm.
Jetblue says flights are back to regular schedules in New York and will be in Boston by Monday.
Amtrak trains are running on a limited schedule between New York and Boston.