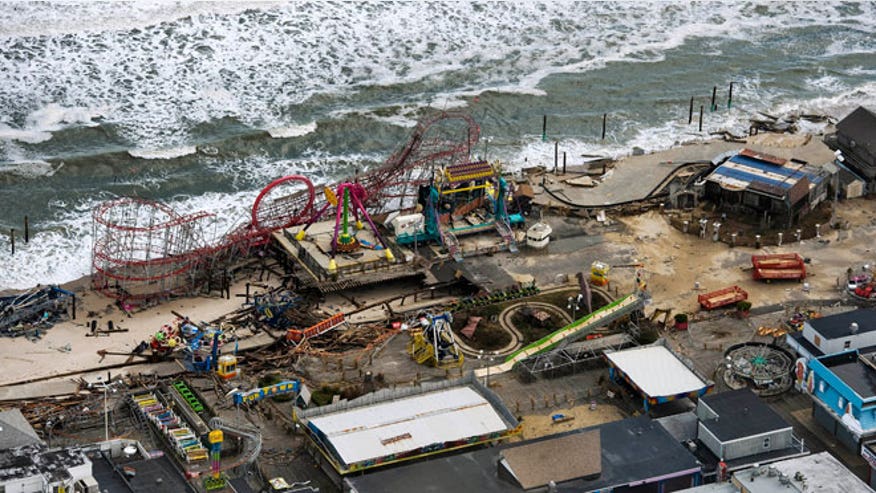 Fox Small Business spoke to five Jersey Shore small business owners about how they are dealing with superstorm Sandy's economic blow and whether they plan on rebuilding. Here's a look at their shops before-and-after the devastating storm.
SPRING LAKE, N.J. – A study has found that Superstorm Sandy washed away an average of 30 to 40 feet from New Jersey beaches, though some suffered five times that amount of sand loss.
The study by Stockton College hasn't been made public, but findings were made available Monday to The Associated Press.
Stewart Farrell of the college's Coastal Research Center says towns that had undertaken manmade beach replenishment projects suffered far less damage than those that hadn't.
New Jersey politicians are already pushing for new rounds of federal funding for beach replenishment. Those requests have produced great opposition in previous years from elected officials in inland areas, who say it's a waste of money.