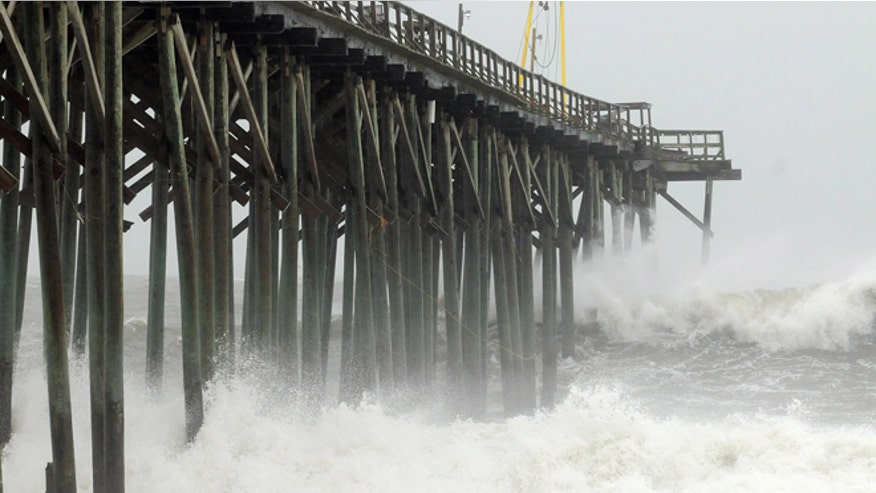 KILL DEVIL HILLS, N.C. – People on North Carolina's Outer Banks are bracing for more flooding from Hurricane Sandy.
The Category 1 hurricane brought light rain and diminishing winds to the coast Monday, but more flooding on low-lying Hatteras and Ocracoke islands is expected with high tide.
Hyde County Emergency officials say Ocracoke was inundated by more than two feet of water in some spots. Stranded visitors and residents cannot move along long stretches of 70-mile-long Hatteras Island because the main highway is covered with sand and salt water as storm-driven waves punched through protective dunes. At least one oceanfront home in Rodanthe collapsed.
In Currituck County, sheriff's deputies reported no major damage or storm-related injuries overnight Sunday and early Monday, spokesman Rod Edwards said.
Damage assessment teams started touring the county after sunrise.
There was sporadic localized flooding in the county, but main roadways remained passable, Edwards said.
In Corolla, North Carolina 12 was clear but the 4-wheel drive beach road was not passable.
The state Transportation Department closed the bridge over Oregon Inlet because inspectors determined a loose section of railing made it unsafe for traffic.