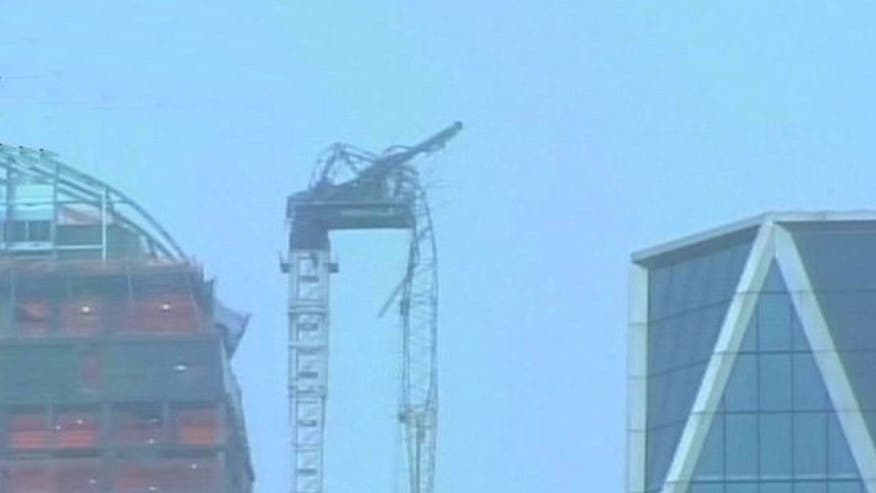 NEW YORK – Emergency workers are at the scene of a crane that's dangling off a 65-story building in New York City.
Television images show part of the crane hanging off the luxury building on West 57th Street. No injuries are reported. However, streets have been cleared as a precaution.
The call came in around 2:30 p.m. Monday. At the time, according to the National Weather Service, winds in Manhattan were blowing at about 20 mph with gusts up to about 40 mph.
The New York City Buildings Department suspended construction work at 5 p.m. Saturday in anticipation of the storm.
It reminded contractors and property owners to secure construction sites and buildings. It also was performing random inspections to make sure equipment was secured.