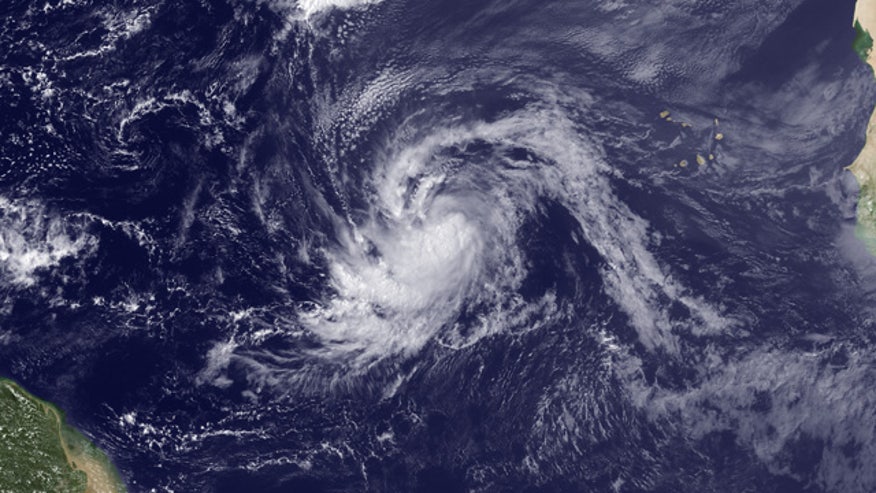 WEST PALM BEACH, Fla. – Katia has weakened to a tropical storm as it moves across the Atlantic but forecasters say they expect it to strengthen again over the next two days.
Katia was about 930 miles east of the Leeward Islands and moving west near 18 mph with maximum sustained winds late Thursday afternoon near 70 mph, a 5 mph drop. It could become a major hurricane this weekend.
The U.S. National Hurricane Center said it's too early to tell if Katia will hit the U.S. It is expected to pass north of the Caribbean.
Meanwhile two other storm systems were developing over open water, in the Gulf of Mexico and in the Atlantic well north of Bermuda. But forecasters said it was too soon to tell if either might hit land.
Katia became the second named hurricane of the season in the Atlantic Ocean on Wednesday.
The National Hurricane Center in Miami cautioned the public -- still recovering along parts of the U.S. East Coast from Irene -- not to stress over the storm. It is over warm waters and in a low wind shear environment, two ingredients that could propel it to become a major hurricane, likely by the weekend.
"It's got a lot of ocean to go. There's no way at this point to say if it will make any impacts, let alone when it might make them," said Dennis Feltgen, a meteorologist and spokesman at the National Hurricane Center. "There's a reason we don't do forecasts more than five days in advance -- the information just isn't good. The error beyond that just isn't acceptable."
"Folks along the East Coast shouldn't be getting a lot of heartburn over this -- not yet," he said.
The storm's name replaces Katrina in the rotating storm roster because of the catastrophic damage from the 2005 storm that devastated New Orleans and the coast. The World Meteorological Organization maintains six rotating lists of storm names, but it strikes names associated with storms that were catastrophically deadly or costly.