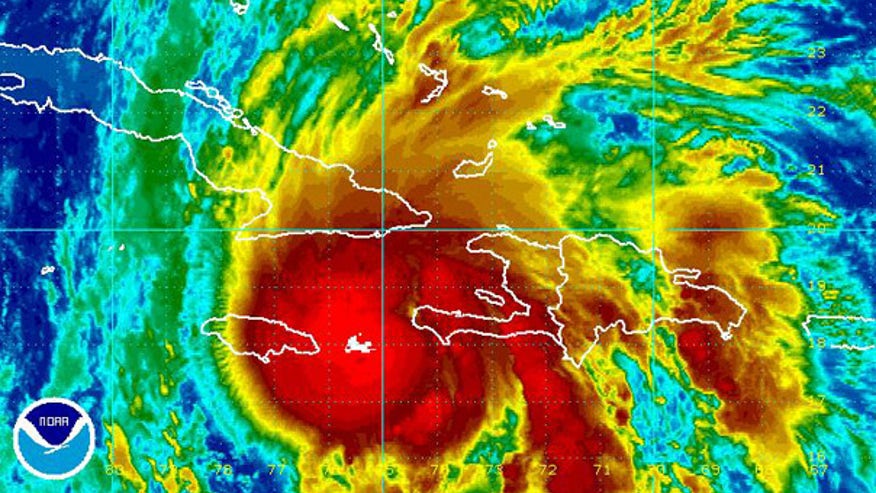 MIAMI -- Tomas has reached hurricane strength in the Caribbean as it heads toward earthquake-ravaged Haiti.
The hurricane's maximum sustained winds early Friday are near 80 mph. The National Hurricane Center in Miami says some additional strengthening is expected.
Hurricane Tomas is located about 175 miles west of Port-au-Prince, Haiti, and is moving northeast near 9 mph.
The storm is expected to cross over Haiti's southwestern tip then swirl through the strait that divides Haiti from Cuba.