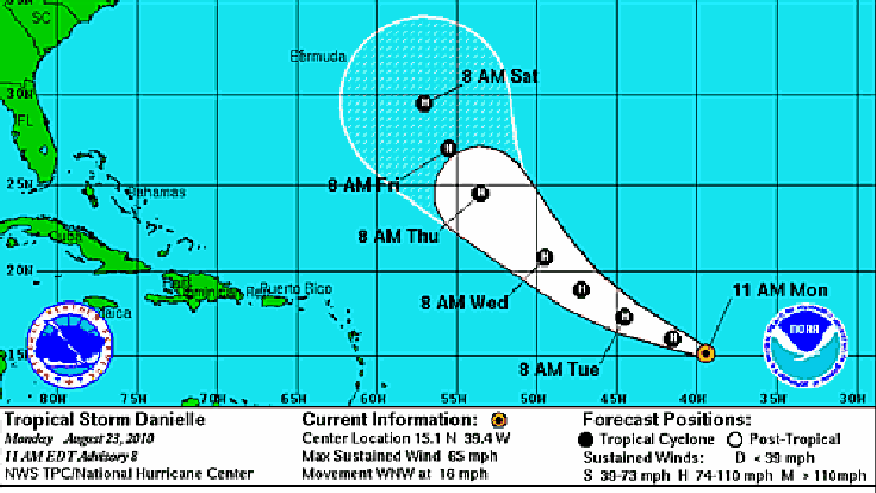 MIAMI – MIAMI -- Hurricane Danielle has formed far from land in the Atlantic with maximum sustained winds of 75 mph (120 kph), and it's expected to strengthen in the next couple of days.
Danielle is the second Atlantic hurricane of the year. On Monday afternoon, it was about 1,320 miles (2,120 kilometers) east of the Lesser Antilles islands.
Forecasters say the storm could become a major hurricane by Wednesday.
Meanwhile, Tropical Storm Frank has weakened slightly in the Pacific. Its maximum sustained winds were 50 mph (85 kph), but it could gain strength again in the next day or so.
A tropical storm warning is in effect for Mexico's coast from Punta Maldonado westward to Zihuatanejo. A tropical storm watch is in effect from west of Zihuatanejo to Punta San Telmo.