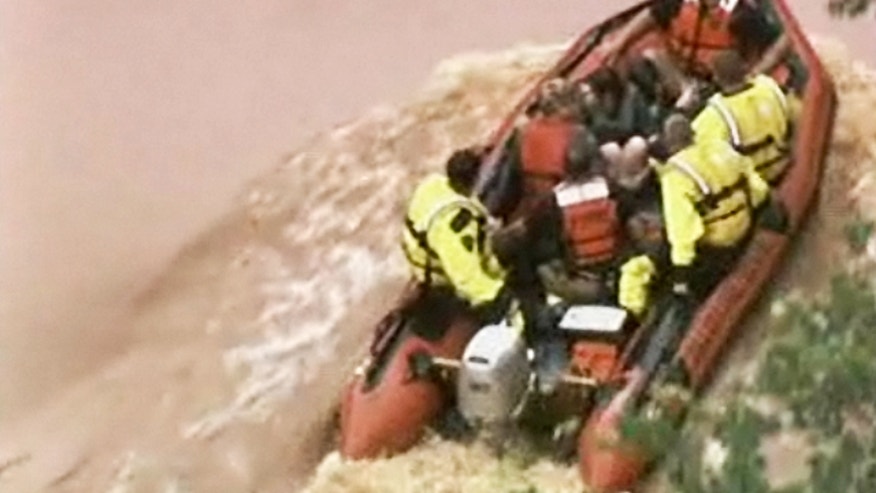 OKLAHOMA CITY -- Oklahoma City firefighters attempting a swift-water rescue were trapped after their boat became submerged in heavy floodwaters on the city's north side.
Deputy Fire Chief Marc Woodard says two firefighters and a civilian were using a private boat early Monday to rescue a 17-year-old girl trapped in some trees.
Woodard says the three rescuers were on the boat when it sunk in the fast moving floodwaters.
He says the rescuers and the woman were safely standing on branches in a group of trees. They were all rescued when a second boat was deployed to the area.
Crews have rescued at least 50 motorists and residents after flash flooding washed-out roads and inundated neighborhoods in the Oklahoma City area.
No injuries were immediately reported, but portions of three interstates and numerous thoroughfares in and out of the metro area were closed.
Weather service meteorologist Forrest Mitchell says the area received showers and thunderstorms almost continually for the better part of six hours Monday morning. More rain was expected later in the day.