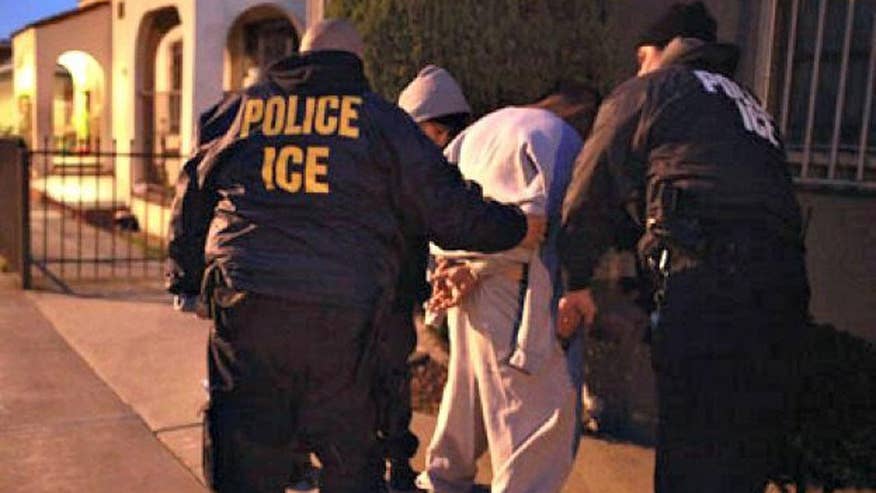 New York City can destroy personal documents associated with its municipal identification program, a judge ruled Friday in a victory for city officials who have sought to protect cardholders from possible deportation.
Republican state Assembly members Ronald Castorina Jr. and Nicole Malliotakis filed a lawsuit in December seeking to prevent the destruction of documents, such as copies of foreign passports, used to verify a person's identity to obtain the IDNYC card.
Justice Philip G. Minardo of State Supreme Court on Staten Island ruled against the lawmakers but issued a stay Friday until April 17, pending an appeal.
New York City started the municipal ID program in 2015. Everyone can apply, but the program was aimed especially at those without other forms of ID, including homeless people and the estimated 500,000 immigrants living illegally in the city.
MISSISSIPPI CONGRESSMAN SEEKS TO STOP DEPORTATION OF 'DREAMER'
But after the presidential election of Republican Donald Trump, who pledged a crackdown on people who are in the country illegally, many feared the program could put some immigrant cardholders at greater risk of deportation.
Democratic Mayor Bill de Blasio said the judge's ruling "protected the personal information of a million New Yorkers." He added, "We applaud the ruling and will fight any attempt to appeal it."
Ravi Batra, an attorney for the lawmakers Castorina and Malliotakis, said, "We respectfully disagree with the findings and conclusions."