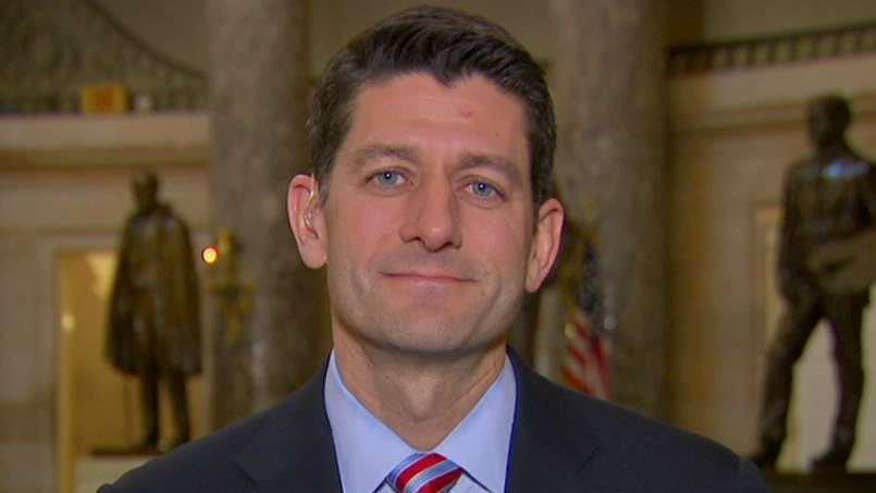 GLOVES COME OFF
Senate Democrats on Tuesday will likely take their best shot at raising suspicions about President Trump's pick to replace Justice Scalia on the Supreme Court. (WATCH LIVE ON FOX NEWS AND FOXNEWS.COM AT 9:30 AM ET) Neil Gorsuch has been holding practice hearings to try and prepare for the questioning. His confirmation is extremely likely because Republicans control the Senate and some Democrats represent states that Trump won.
KRAUTHAMMER TALKS TO 'O'REILLY FACTOR' ON GORSUCH HEARINGS
'NOTHING TO SHOW FOR IT'
Counselor to the President Kellyanne Conway told Fox News' "Hannity" Monday night that an FBI investigation into possible ties between the Russian government and President Trump's campaign associates has "nothing to show for it."
CONWAY TELLS 'HANNITY' THAT TRUMP DEFIED THE NEGATIVE NOISE INSIDE BELTWAY
ALLEGED GANG RAPE AT MARYLAND HS HIGHLIGHTS PROBLEM OF OLDER ILLEGAL IMMIGRANT STUDENTS
The alleged gang rape of a 14-year-old student at a Rockville, Md., school by two illegal immigrants has shone a spotlight on a seldom-discussed problem with assimilating young immigrants. The suspects are ages 17 and 18, yet are high school freshmen. While the vast majority of illegal immigrants in public schools do not commit crimes, the fact that many are placed in classes with students several years younger causes other problems of socialization, say experts. Fox News looks at the difficulties of mainstreaming illegal immigrants.
HEALTH CARE BILL TWEAKED
House Republican leaders announced proposed changes to their health care overhaul late Monday in an effort to shore up support from the GOP's rank-and-file ahead of an expected floor vote later this week. The bill's 43-page "manager's amendment" is aimed at placating Republicans unhappy that nonpartisan analysts said the legislation would drive up costs for older people.
PAUL RYAN TELLS 'HANNITY' THAT HOUSE IS MAKING PROGRESS ON BILL
COMING UP ON FNC
9:30 AM ET: Judge Neil Gorsuch confirmation hearing from Capitol Hill. Watch live on Fox News Channel and FoxNews.com.
1:30 PM ET: Sean Spicer hold White House press breifing. Watch live on Fox News Channel and FoxNews.com.
FOX BUSINESS
FED SPEECHES
Several Federal Reserve officials will give speeches today, a week following the first interest rate hike since December. The markets will hear from Kansas City Fed Bank President Esther George, Cleveland Fed President Loretta Mester and Boston Fed President Eric Rosengren. FOXBusiness.com will have all the headlines and market reaction.
HOMEBUILDER LENNAR REPORTS EARNINGS
With the backdrop of home builder confidence hitting a 12-year high in March, Lennar, one of the largest homebuilders in the U.S., will report earnings this morning before the bell. FOXBusiness.com will report on the housing market and construction activity.