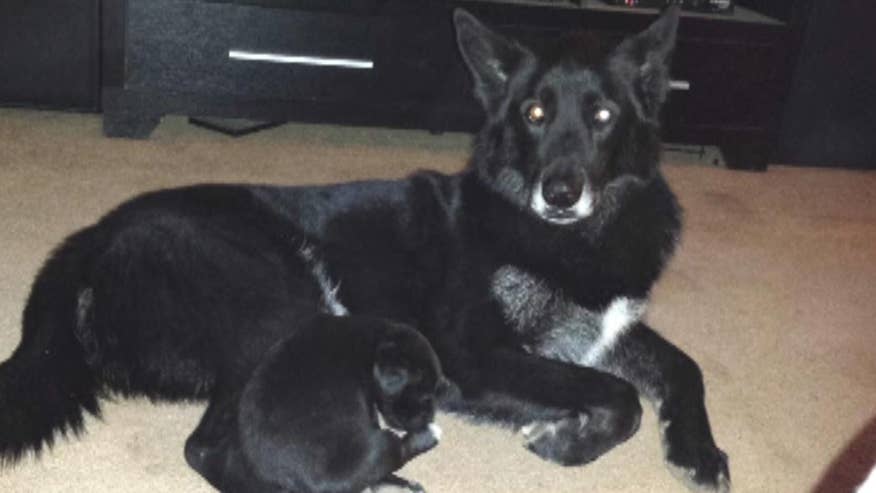 The family fighting to get their pet back from Aurora Animal Control says DNA tests prove their dog is not a wolf hybrid.
"We got some good news last night," Tracy Abbato said Sunday. "Capone is not wolf at all. He doesn't have an ounce of wolf in him."
The FOX31 Problem Solvers were first to report the case, which has made headlines around the world.
The Abbato family adopted Capone from the Adams County Animal Shelter 10 years ago. Shelter officials had classified him as a German shepherd mix. The family's veterinarian said the same thing.
But when Capone escaped from the Abbato family's yard in February, Aurora Animal Control picked him up and officials classified him as part wolf based on his mannerisms, behavior and physical characteristics.
ANIMAL CONTROL CLAIMS LONGTIME FAMILY DOG IS WOLF HYBRID, WON'T RETURN HIM TO OWNERS
Officials refused to return Capone to his family until DNA tests could prove whether he is a wolf hybrid. Capone has been held at the shelter for almost five weeks.
On top of that, Abbato faces violations of animal running at large, keeping an aggressive animal and keeping an exotic/wild animal.
The family is fighting the case, but when they went to court last week, the hearing was delayed until Wednesday.
Now, Abbato says the DNA test results prove what she knew all along.
"I want everyone to know he is not a wolf at all," Abbato said. "We all knew it from the start."