HEATED INTERVIEW
Fox News' Martha MacCallum and filmmaker Jason Pollock went toe-to-toe on "The First 100 Days" Monday over Pollock's new documentary about the 2014 shooting of Michael Brown in Ferguson, Mo. and Pollock's claim that Brown was shot in the head and a bullet came out of his eye.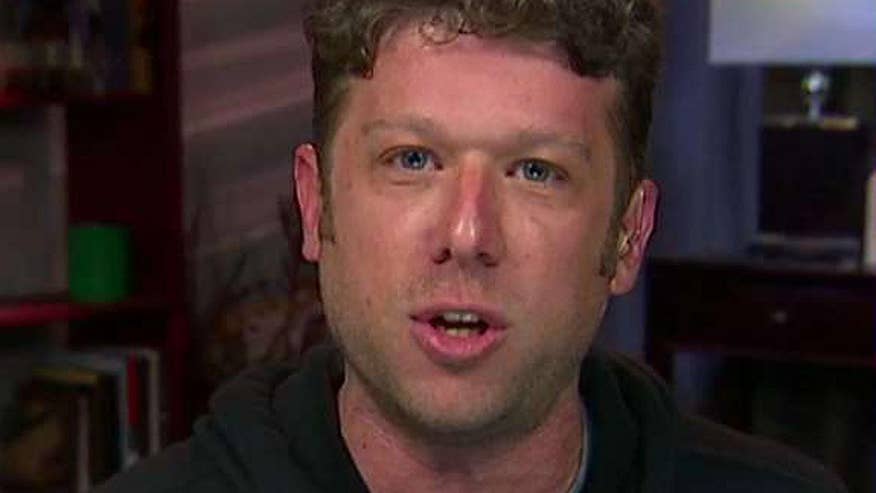 MISDIAGNOSED?
The Trump administration on Monday lashed out at the Congressional Budget Office's report that estimated that about 24 million more Americans in a few years would be uninsured under the new legislation. Tom Price, the Health and Human Services secretary, downplayed the report and said, "we disagree strenuously with the report that was put out. It's just not believable is what we would suggest." COMING UP: PRESIDENT TRUMP SITS DOWN EXCLUSIVELY WITH TUCKER CARLSON WEDNESDAY AT 9 PM ET
HANNITY: TRUMP HAS NOT BEEN WELL SERVED BY REPUBLICANS
SCALISE: CBO GOT IT WRONG ON OBAMACARE REPLACEMENT
'TUCKER CARLSON TONIGHT': PLANNED PARENTHOOD EVP: NO ONE WILL BULLY, BRIBE US
NOR'EASTER SLAMS REGION
Tens of millions of Americans braced for possibly the biggest storm to slam the Northeast this winter, threatening to snarl Spring Break travel plans as it is forecast to dump upwards of 2 feet of snow through the region. (Watch Fox News Channel for updates throughout the day.)
So it begins. Latest radar shows light snow progressing north into NEPA now. #pawx #nywx pic.twitter.com/OdswAn0Fp7

— NWS Binghamton (@NWSBinghamton) March 14, 2017
PIRATES STRIKE AGAIN
Somali officials say pirates have hijacked a ship off the coast of the Horn of Africa nation. One official in the semiautonomous state of Puntland said the incident occurred on Monday. The official said over two dozen men boarded the merchant ship off Somalia's northern coast.
FOX NEWS OPINION
After eight years in which the Saudis watched as the Obama administration seemed to pivot towards Iran—a country where "Death to America" is still shouted daily in the streets—this is the moment for a reset on national security issues, with an eye toward the exciting social changes happening in the kingdom, Ali Shihabi, the executive director of the Washington-based Arabia Foundation, writes.

COMING UP ON FNC
8 a.m. ET: Officials in Boston provide update on snowstorm. Watch live on FoxNews.com
10 a.m. ET: Rep. Nancy Pelosi and Sen. Chuck Schumer participate in a rally to mark the finale of the 2-month long Save My Care bus tour. Watch live on FoxNews.com
12 p.m. ET: NYC Mayor de Blasio holds press conference to update the public on the winter storm and the City's response. Watch live on Fox News Channel and FoxNews.com