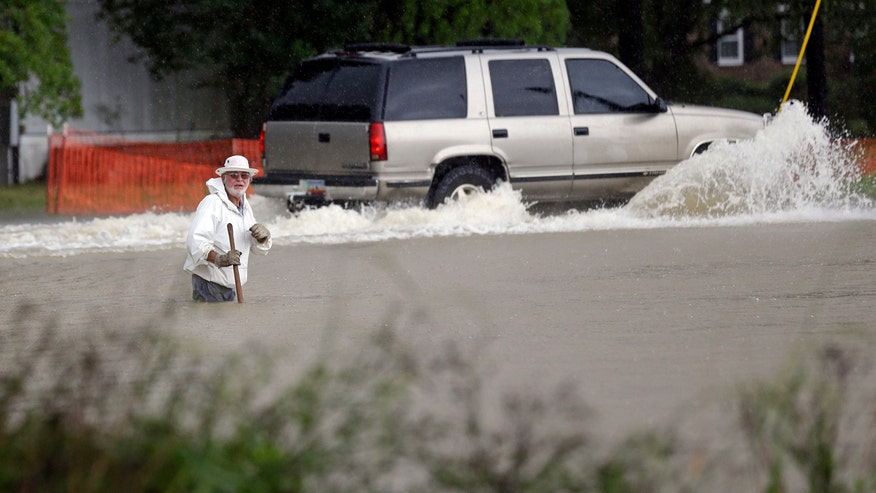 COLUMBIA, S.C. – The widow of a man who drowned in South Carolina's historic 2015 flooding is suing the federal government over a dam that failed on an Army base near Columbia.
Lois McCarty's lawsuit seeks unspecified damages related to the death of her husband.
The suit says floodwaters rushed from Fort Jackson's Semmes Lake and swept away Bob McCarty, who died in his car in an area below the broken dam about 6:30 a.m. on Oct. 4, 2015.
According to the lawsuit, the government "utterly failed to remedy or even address the dam's serious risk of failure" after a 2013 inspection documented deficiencies in the 75-year-old Semmes Lake dam.
At least 19 people were killed in the Carolinas in October 2015 during days of historic rain and flooding.