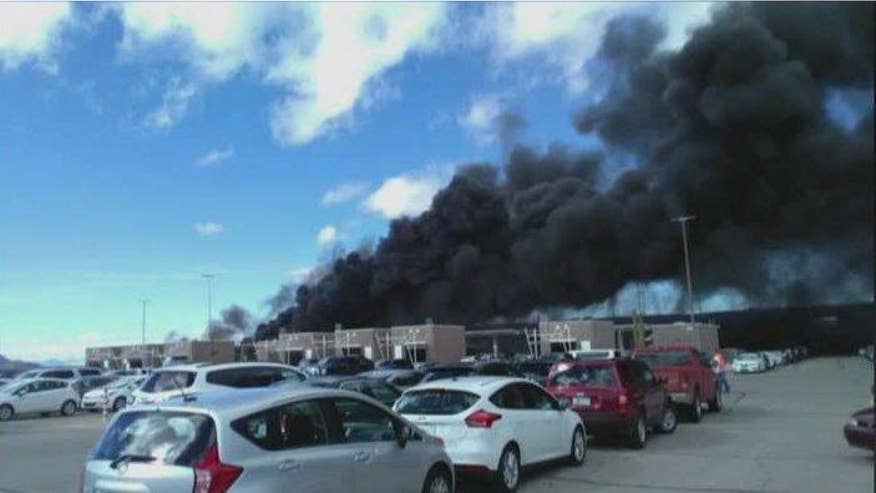 Two people were killed when a private plane crashed at Tucson International Airport in Arizona Monday.
Federal Aviation Administration officials told Fox 10 that the twin-engine Beechcraft BE300 crashed into a parking garage near the airport's rental car area. The cause of the crash was not immediately clear.
There has been a fatal private aircraft crash at @TucsonAirport. Airport operations are continuing.

— TucsonAirport (@TucsonAirport) January 23, 2017
GEORGIA EXPANDS STATE OF EMERGENCY AFTER DEADLY TORNADOES
The crash triggered a fire and massive cloud of black smoke. The Tucson Fire Department responded to help rescuers, Fox 10 reported.
The crash did not affect commercial flights, airport officials added.
"It was, just, boom," witness Garry Rathore told KUTV. "It was flaming all around... It just dropped out of the sky."