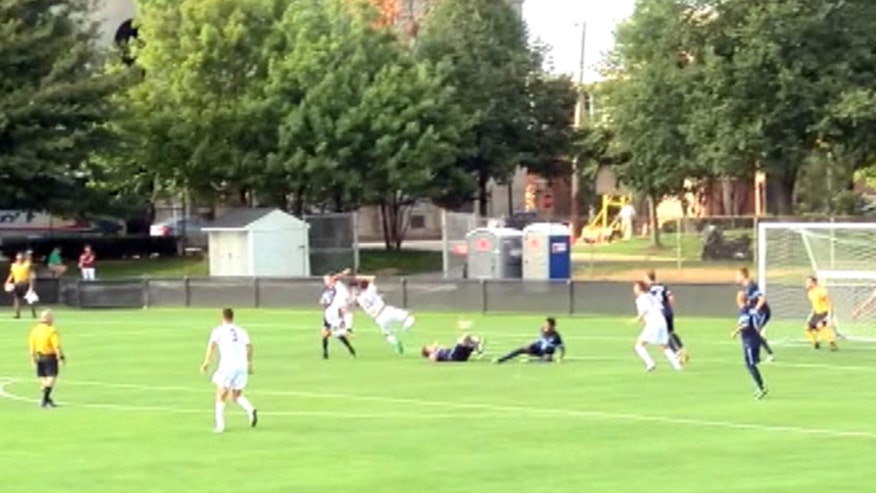 The Harvard men's soccer team wasn't alone in circulating sexually explicit ratings of female students—the college's men's cross country team also built spreadsheets assessing women based on their looks, the Harvard Crimson reported this weekend.
The discovery comes just a week after Harvard canceled the rest of the men's soccer season over the so-called "scouting reports," which not only discussed female players' attractiveness but also speculated about their preferred sexual positions.
Over the weekend, the captain of the men's cross country team told his coach about the spreadsheets. "We don't want the school to find this, without us first bringing it to them," the team captain wrote in an email obtained by the Crimson. "The problem with the men's soccer team was they tried to hide their stuff," he said, explaining his decision to "come clean with anything we have typed down in the past."
One cross country athlete said in an internal group message that the spreadsheets, which were created annually, were not as lewd as the men's soccer team's scouting reports. But a 2012 spreadsheet created by the men's cross country team did include "specific comments about girls' weight or appearance," the Crimson reported.
Click for more from Heat Street.