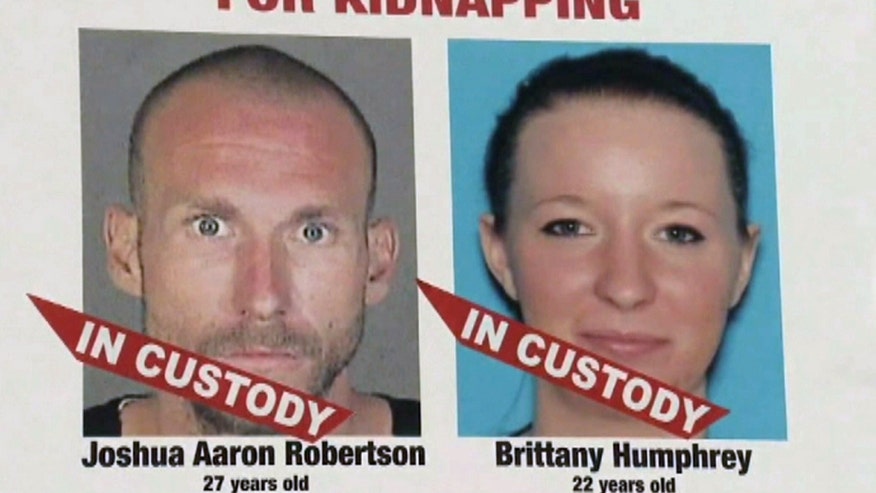 PUEBLO, Colo. – A couple wanted in connection with a woman's killing and the kidnapping of her three children have been arrested in Colorado.
The Los Angeles County Sheriff's Department says Joshua Robertson and Brittany Humphrey were arrested Thursday in Pueblo, about 40 miles south of Colorado Springs.
Department spokeswoman Nicole Nishida says the couple was arrested without incident and that a baby with them was safe.
No other details were immediately available.
The couple was wanted in connection with the death of Humphrey's half-sister, Kimberly Harvill. Harvill's body was found with multiple gunshot wounds along a road in a remote area of Los Angeles County on Aug. 14.
The department says the couple kidnapped Harvill's three young children, who were found safe Wednesday in a motel on the outskirts of Albuquerque. The baby the couple had at the time of their arrest is Robertson's.