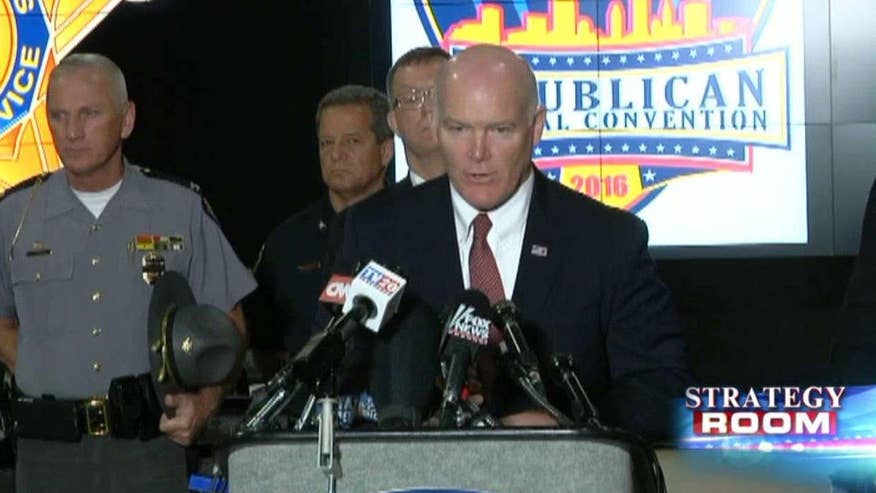 Students at Case Western Reserve University in Cleveland were so traumatized by the prospect of sharing their campus with armed police officers during the Republican National Convention next week that the university has opted instead to essentially shut down for the week.
The students were incensed that school officials had agreed to allow police officers imported to maintain order during the convention to stay in campus housing. More than 300 of them signed an online petition demanding that, among other things, the "riot police" store their weapons off-campus between shifts, restrict themselves exclusively to the residence halls and abide by university rules regarding anti-discrimination and sexual harassment.
Some students even asked to be moved to alternative housing for the week, saying the increased police presence caused them to "fear for their safety" following the shooting deaths of two black men in Minnesota and Louisiana.
"I am scared and concerned for students of color, queer* and trans* students and all university community members at the mercy of an arbitrarily expanded police force without clear oversight or attachment to the community," wrote one petitioner, Shannon Groll. "Please, protect CWRU as a safe space for all bodies."
"I am deeply troubled by the presence – even temporarily – of a militarized police force on the CWRU campus," wrote Keith Fitch. "The number one priority for an educational institution is to guarantee a safe environment for its students, faculty, and staff."
Click for more from Heat Street.