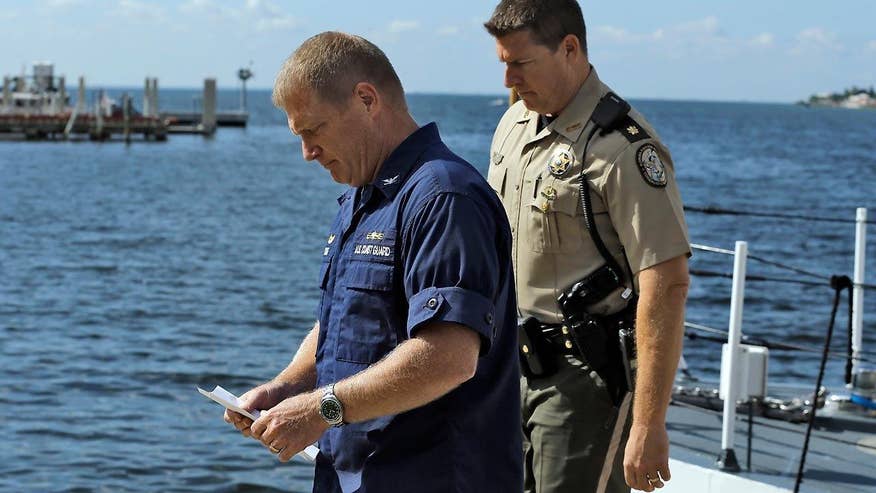 The Coast Guard says the search for a family that disappeared off of the Florida coast has been suspended as rescuers identified the second body they found: the father, Ace Kimberly.

He and his three teenage children disappeared Sunday after departing Sarasota for Fort Myers in a 29-foot sailboat.
Rescuers recovered Kimberly's body Thursday. The body of Rebecca Kimberly, 17, was recovered Wednesday night.
The Coast Guard search covered 33,830 square nautical miles.
"I made the very difficult decision to suspend the active search operations for the Kimberly family," Coast Guard Capt. Gregory Case told reporters in St. Petersburg.
"It is with a heavy heart and sincere condolences to the family and friends that I do this," he said. "This is probably the most difficult decision I ever have to make in this position."
The search began Tuesday morning after Kimberly's brother reported the family missing.
According to the Coast Guard, Ace Kimberly called his brother Sunday around 3 p.m. and reported that the sailboat was in 6-foot seas offshore of Englewood. He asked for a weather report.

Along with the two bodies, crews also recovered a sailboat mast, six life jackets and a bucket of items belonging to the family, including birth certificates, a GPS, wallet, cellphone and cigarettes.
The bodies and the debris were found within a few miles of each other.
Case was asked about a white flare searchers saw Thursday.
He said that area was searched "heavily."
"We didn't find anything," he said.
The Florida Fish and Wildlife Conservation Commission will evaluate all the debris as part of an accident investigation. It remains unclear whether the boat sank where the debris was found, or if the family had to abandon ship.
The Associated Press contributed to this report.