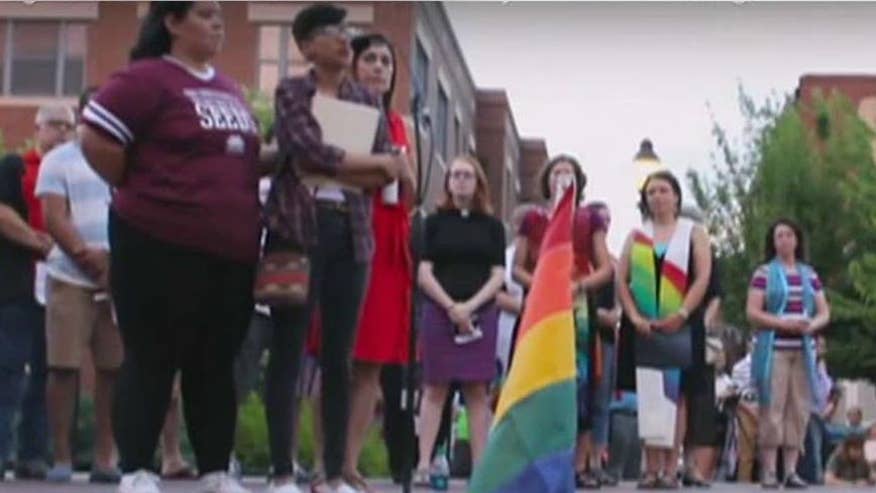 Prayer vigils are supposed to be opportunities for healing. But that's not what happened at an event hosted by University of Missouri groups to honor victims of the mass shooting in Orlando.
Video of the event, shot by the College Fix outside the Boone County Courthouse in Columbia, Mo., shows that just minutes into the vigil, Mizzou graduate and activist Tiffany Melecio announced she was "really nervous to get up here because there are a lot of white people in the crowd, and that wasn't a joke."
Melecio accused the mostly white crowd of having a double standard that weighed the LGBTQ community above those of "people of color."
"I wish this many people came out to our racial demonstrations and our Black Lives Matter movement," Melecio told the crowd, which the Columbia Missourian estimated at more than 800.
One man who left the event upset accused organizers of having invented a "race issue" out of a "homophobic attack" by gunman Omar Mateen, who shot and killed 49 people over three hours at the Pulse nightclub in Orlando.
Racial activists at Mizzou have lamented the poor state of their campus movement since November, where nearly a thousand people joined the Concerned Student 1950 protest group and ultimately forced out Tim Wolfe, the president of the UM system, and contributed to the resignation of Chancellor Bowen Loftin.
"I'm tired of the black and white dichotomy we hear when we talk about race," Melecio said. "We never take the time to talk about the shades [of skin] in between—like mine."
Click here for more from Heat Street.