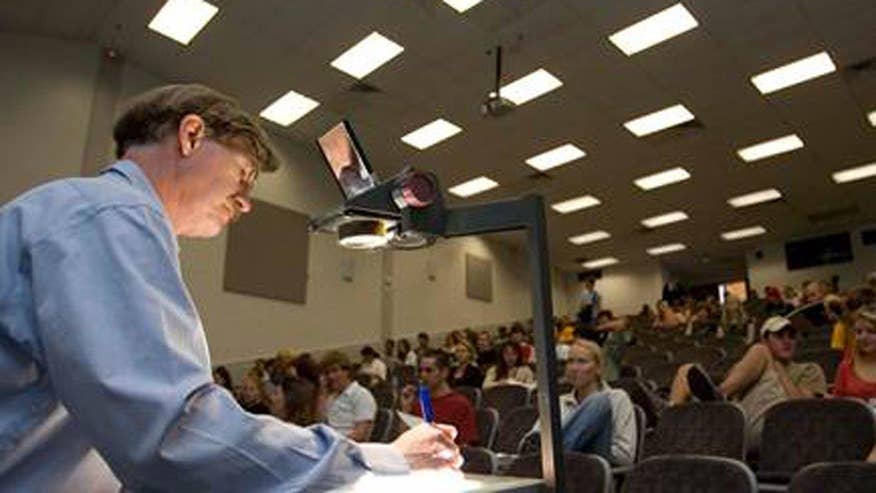 Seattle University has apparently caved to the demands of student activists, putting a besieged dean on administrative leave after protesters claimed the liberal-arts curriculum focused too much on classical Western history and philosophy.
"I have taken this action because I believe, based on information that has come forward in over the past several weeks, that successful operations of the college at this time require that she step away from day-to-day management and oversight," Seattle University's interim provost wrote in an email announcing the decision.
For more than three weeks, a group of students have staged a sit-in at Seattle University's Matteo Ricci College. One student complained to the Seattle Times that "the only thing they're teaching us is dead white dudes." They have demanded the resignation of Dean Jodi Kelly.
In a written statement, the protesters said that "dissatisfaction, traumatization and boredom" have characterized their time as students, "as well as being ridiculed, traumatized, othered, tokenized and pathologized." They claim "these experiences have been profoundly damaging and erasing, with lasting effects on our mental and emotional well-being."
The protesters, who call themselves the MRC Coalition and say they're "led by queer folx, womxn of color, and people of color," issued a lengthy list of demands, including an overhaul of the college's curriculum that "decentralizes whiteness and has a critical focus on the evolution of systems of oppression."
They have also called for Kelly's resignation, arguing that she "personally perpetuates much of the violence embedded against MRC."
Administrators first tried to compromise, offering cultural-literacy training for faculty and a curriculum review. Kelly herself said she'd also work with an outside consultant to gauge the university's culture and racial climate.