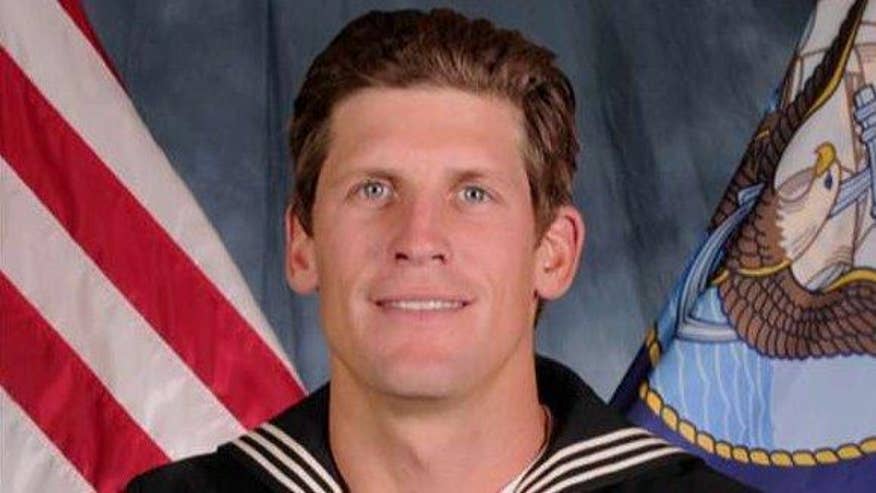 Charlie Keating IV, the Navy SEAL shot dead by ISIS in Iraq on Tuesday, set aside a promising future in sports to join the terror fight overseas, according to some of his friends.
Keating, 31, died in combat in the town of Tel Askuf, likely from AK-47 fire, officials said. He was the third American serviceman to die in combat in Iraq since the U.S.-led coalition launched its anti-ISIS campaign in the summer of 2014.
The Navy SEAL was a former Phoenix high school star distance runner who went on to run cross country and track at Indiana University before attending the Naval Academy and becoming a SEAL based out of San Diego.
His cousin was the former swimming champion Gary Hall Jr., who won a total of ten medals across three Olympics. His father was a three-time All-America swimmer from 1974-77 and finished fifth in the breaststroke at the 1976 Olympics.
His mother, Krista Joseph of Jacksonville, Fla., said her son wanted to serve his country and that he died doing what he loved. She added, "he was our golden boy with a million-dollar smile and a heart of gold."
The Navy SEAL was part of the Quick Reaction Force (QRF) sent in to rescue fewer than a dozen U.S. troops who were in the village "advising and assisting" the Kurdish Peshmerga, U.S. military spokesman Col. Steve Warren told reporters.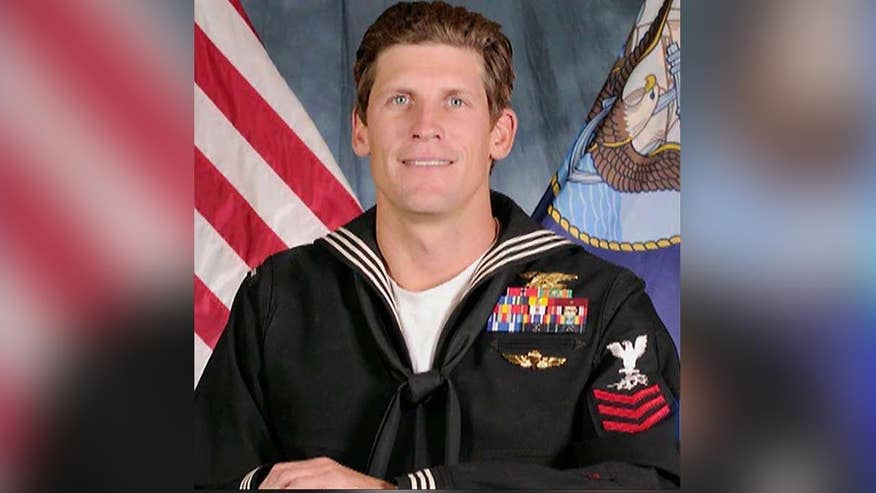 The U.S. troops who were on the ground had to fight back before the QRF troops arrived. "They fought back... They fought out," Warren said, adding that one truck bomb and a bulldozer broke through a Peshmerga check point and began a sprint to Tel Askuf.
He said there were about 125 ISIS fighters. "This was a gunfight... There were bullets everywhere." Warren said the ISIS fighters did not seem to know the U.S. troops were in that village, which was behind the front lines.
"Like so many brave Americans who came before him, Charlie sacrificed his life in honorable service to our nation for a cause greater than self-interest, which we can never truly repay," U.S. Sen. John McCain, R-Ariz., said in a statement. Arizona Gov. Doug Ducey ordered all state flags be lowered to half-staff from sunrise to sunset Wednesday in honor of Keating.
According to the Arizona Republic, Keating was known as C-4 because he had the same name as three generations before him.
A 2004 graduate of Phoenix's Arcadia High School, Keating was city and region champion in the 1,600-meter run as a sophomore, junior and senior.
Rob Reniewicki, Keating's former track coach at Arcadia, said he has kept it touch with him through Facebook over the years, and he is heartbroken by the news. "He was a tremendous athlete, a tremendous person. I'm devastated. I'm crushed. I'm trying to hold myself together," Reniewicki told Phoenix TV station KTVK.
Reniewicki said Keating was planning to get married in November.
"When Charlie left IU to enlist and try to become a SEAL, I don't think it really surprised any of us," said Robert Chapman, professor of kinesiology at IU Bloomington, who served as Indiana men's cross country coach from 1998-2007. "You could tell he was a guy who wanted to be the best and find out what he was made of, and serving as special operations forces for his country embodied that."
Keating was a member of the 2004-05 Hoosiers team that was Big Ten Conference runner-up in both the indoor and outdoor seasons. He competed in the mile run.
Keating was the grandson of Charles H. Keating, Jr., an Arizona financier embroiled in the 1980s savings and loan scandal.
The elder Keating, who died in 2014 at age 90, was sent to prison when Charlie was a small child and other children reportedly made fun of him.
"What happened in the past, I really don't care. I'm really close to him," the younger Keating told the Republic in May 2004 when he ran in the Class 4A state track and field championships in suburban Mesa, Arizona, and his grandfather watched him compete for the first time.
Fox News' Jennifer Griffin and The Associated Press contributed to this report.