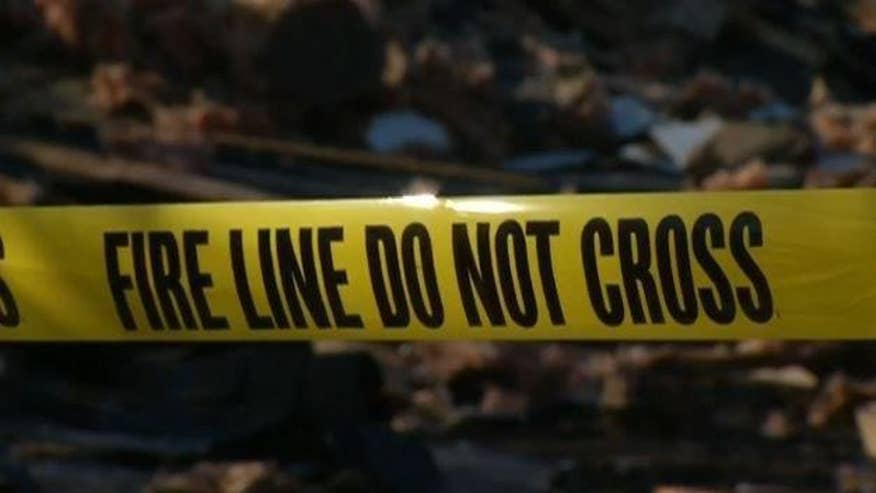 The man who police say shot and killed a Maryland firefighter who was performing a welfare check Friday at the man's home outside Washington, D.C., was released from custody without charges late Saturday.
The Prince George's County Police Department has not yet identified the man, who they say killed 37-year-old firefighter John Ulmschneider when he opened fire as first-responders executed forced entry into the home, according to the Associated Press.
Authorities were still working to determine why the man opened fire on Ulmschneider and his fellow first-responders, who were responding to a call for help at the home in Temple Hills, Md.
A source told WTTG that the man awoke to the sound of the first-responders and thought they were intruders.
No charges had been brought against the man at the time, WTTG reported, and the incident is still under further investigation.
Police spokeswoman Julie Parker confirmed Ulmschneider's identity earlier Saturday. One other firefighter, Kevin Swain, 19, of the Morningside Volunteer Fire Department was injured in the incident.
Swain suffered multiple wounds to the body and was flown by helicopter to the University of Maryland Shock Trauma Center in Baltimore, WTTG reported.
Parker said Ulmschneider was a 13-year veteran of the Prince George's County Fire/Emergency Medical Services. He was shot in the upper body, officials said.
Prince George's County Police Chief Henry P. Stawinski III said at a news conference that firefighters and police had gone to the Temple Hills home around 7:30 p.m. Friday to check on the welfare of the occupant.
Officials said they were called to the home after a concerned relative of the occupant called 911.
After arriving on the scene and receiving no answer to knocks on the door, a decision was made to force entry into the house and check on the occupant, Prince George's County Fire spokesman Mark Brady said Saturday.
"As personnel initiated forcible entry several shots were fired from within the house striking Ulmschneider, Swain" and the family member who called 911, Brady said.
The relative was shot in the shoulder and was in fair condition at the hospital, the spokesman said.
Stawinski said no officers fired weapons.
"Will it ever end? God, I hope so," Stawinski said.
Maryland Gov. Larry Hogan ordered the state's flag to be flown at half-staff in Ulmschneider's memory.
"His legacy as a husband, father and firefighter, and his commitment to protecting others, will not soon be forgotten by his loved ones, the community, or Maryland," Hogan said in a statement.
"The main thing that we ask for the men and women of Prince George's County are your prayers, your thoughts," said Prince George's County Executive Rushern Baker.
The Associated Press contributed to this report.