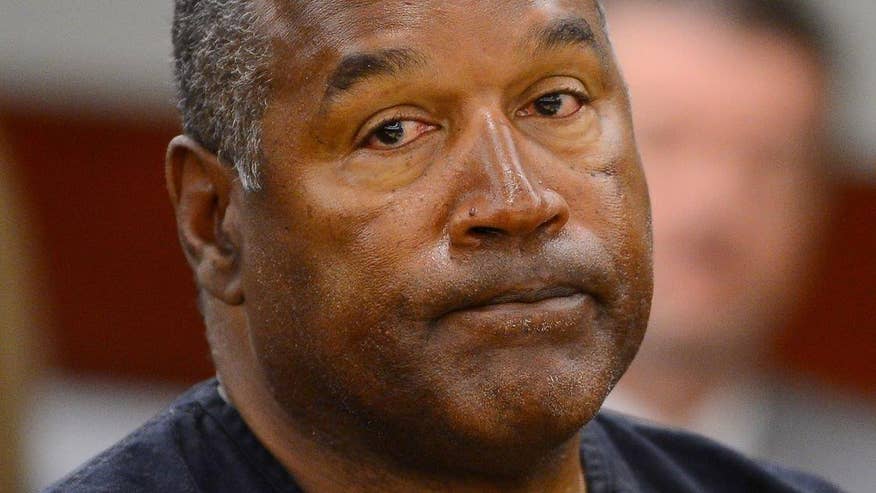 O.J. Simpson "isn't losing any sleep" over the knife recently revealed to have been found at his former home.
That news comes from Simpson's former manager, Norman Pardo, who spoke with PEOPLE magazine about the knife found at the estate where Simpson lived when his ex-wife, Nicole Brown, and her friend Ron Goldman were killed in 1994. Simpson was acquitted of that crime in 1995.
"Everybody I've spoken with says he's just ignoring it. He's not talking about it," Pardo said. "When he heard the news on TV, all he did was shake his head, as if to say, 'Will this ever end?' He's definitely shrugging it off and pretty much saying, I'm not going to worry about it."
An off-duty officer allegedly found the knife in 1998 when Simpson's former home was being razed by new owners. Police say a colleague alerted his superiors after the officer said he wanted to get the knife framed.

Simpson is currently in prison for robbery, but he's eligible for parole in 2017. He reportedly fears the knife's discovery could reflect negatively on his chances of getting an early release, even though protections against double jeopardy make it unlikely he'd get charged again for the same crime.
"[O.J.] is a little worried because if it's one of his pocket knives and, if it's got his blood on it, that could make him look bad when he's up for parole," Pardo said.