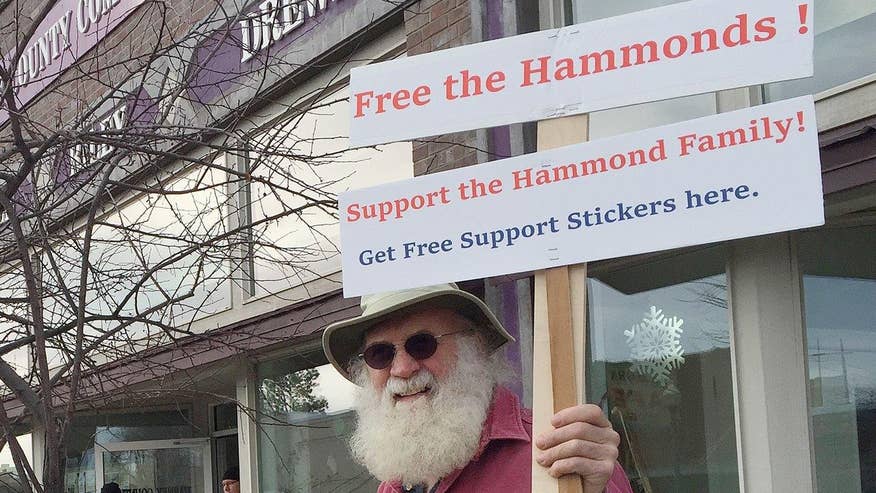 The remaining protesters occupying a remote Oregon wildlife refuge told authorities early Thursday they would leave the premises -- if no one in the group faces charges.
A video posted to YouTube channel "DefendYourBase" by the holdouts at the Malheur National Wildlife Refuge said the remaining five members of the armed group would leave if none of them would be arrested. The group has been using the YouTube channel to give live updates. David Fry has made frequent posts, but no face was visible in the video.
Thursday's video showed a campfire while a man said authorities told the group that "out of five people left here, four of us are allowed to leave."
The man in the video said the FBI told the group that one of the remaining occupiers faced a federal felony charge. "We are willing to stay here" unless authorities agree to drop it, the man said.
Ammon Bundy, the group's leader, who was arrested during a deadly traffic stop on Tuesday, called for the second day in a row for the remaining occupiers to turn themselves in. Bundy's plea on Thursday was delivered in a statement read by his lawyers.
"My message still remains: Turn yourselves in," Bundy said in the statement. "Do not use physical force. Use the national platform that we have to continue to defend liberty for our Constitutional rights."

He added: "We never wanted bloodshed. We verbalized this many times and we continue to do so."
The FBI has established checkpoints around the refuge. Special agent in charge Greg Bretzing said Wednesday that any remaining occupants of the refuge were free to leave through the checkpoints, but those leaving would be identified on their way out.

Eleven people have been arrested in connection to the standoff, including Bundy and other leaders of the group. One other man, Robert "LaVoy" Finicum, who had served as a spokesman, was shot to death Tuesday as police attempted to arrest members of the group during a traffic stop. Officials have refrained from speaking about the events surrounding Finicum's death.
Bundy said in his Thursday statement that police told him "LaVoy's shooting would have to be recorded on video."
"We are anxiously awaiting to view this video," he said. "Questions must be answered."

The Associated Press contributed to this report.