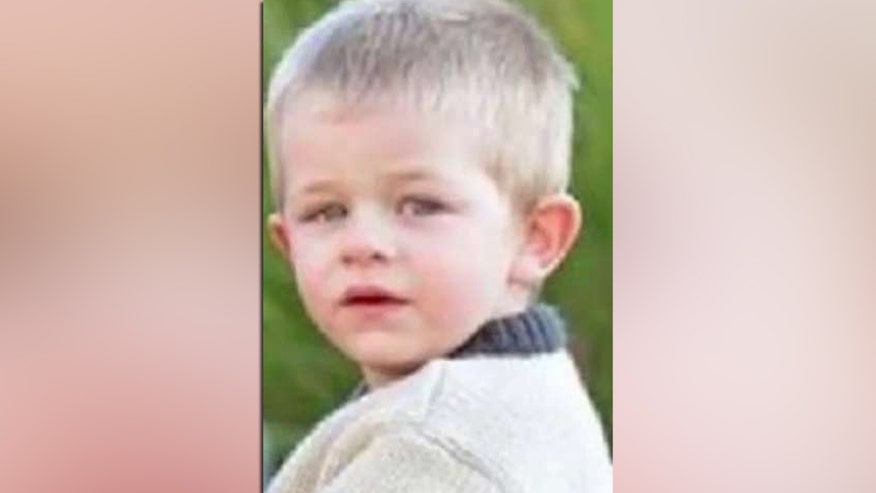 HENDERSON, Tenn. – The body of a 2-year-old boy who had been missing for a week was found Thursday in a clearing in the woods surrounding his home.
Searchers estimated that Noah Chamberlin was found between a mile and a half and two miles away from where he was last seen Jan. 14.
Chester County Sheriff Blair Weaver called Chamberlin's death a tragic accident.
"We were there, and we stuck to it and looked, and it just wasn't meant to be for some reason," Weaver said of the search effort. "We don't know everything, and we're not supposed to know everything."
Madison County Fire Chief Eric Turner said the boy's body was found in an area that had only been searched once.
"I'll be honest with you, it's further away than I thought, but we had to keep expanding, and that's why we do that," Turner told the Tennessean.
Noah Chamberlin disappeared during a walk in the woods with his grandmother and 4-year-old sister. Turner believes the boy ran away from his grandmother and hid, which he was known to do.
Madison County Sheriff John Mehr suggested to reporters that Noah may have been found alive had temperatures not dropped in recent days.
Authorities said no foul play is suspected in the child's death and there is no criminal investigation. The weeklong search involved hundreds of volunteers and law enforcement officials.
Weaver said finding Noah's body was "not the outcome we wanted, but we felt like we got some peace by bringing him home."